Although it will officially debut on TV during Sunday's Super Bowl, H&M put the vid up on Youtube this weekend, much to our delight.
The commercial shows the soccer star wearing a variety of tight undies, including briefs ($12.95) and "trunks" i.e. boxer briefs ($14.95). Also on view: Becks' copious tattoos, his wedding band and a seriously smoldering set of eyes.
And that's basically all the explanation that's needed. Check out a nearly naked David below. You're welcome.
[Sidenote: like Brad Pitt and George Clooney, David Beckham totally owns his visage, wrinkles and all. Those who photograph him don't try to Photoshop his lines away or smooth over his face. He is a 36-year-old dad -- albeit a very sexy one -- and totally looks like it. If only women were given as much leeway to actually look their ages.]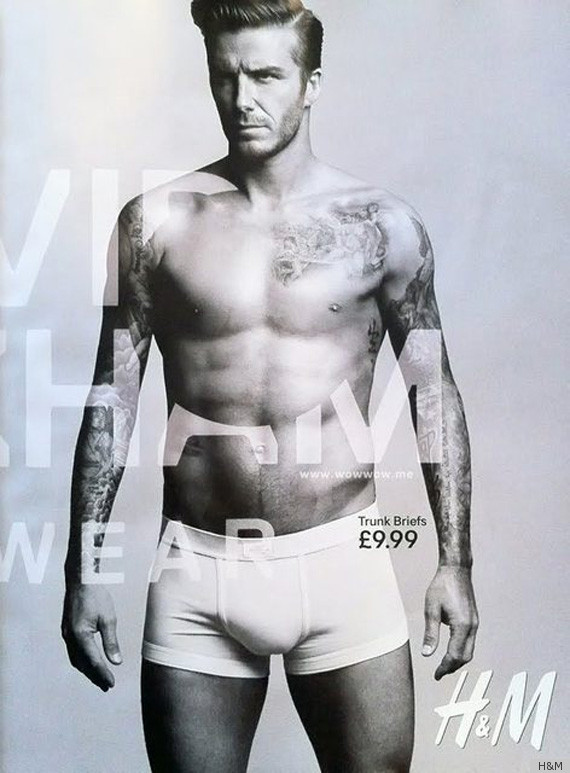 SUBSCRIBE AND FOLLOW
Get top stories and blog posts emailed to me each day. Newsletters may offer personalized content or advertisements.
Learn more