Black History Month Comedy Roundtable: From Pryor To Patrice, Black Comedians Then & Now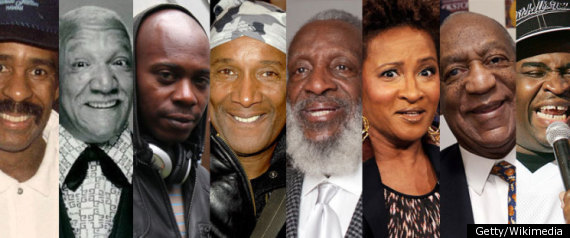 Redd Foxx, Richard Pryor, Bill Cosby, Wanda Sykes, Dave Chappelle... say any of their names to a serious fan of comedy and you're likely to elicit a reverential sigh of importance, followed by a word-for-word recitation of one of their most famous bits.
Black performers have played a pivotal role not just in entertainment, but in changing the way blacks and whites in America lived, worked and related to each other. And comedians especially, with their penchant for crossing lines and speaking uncomfortable truths, have been some of the most influential artists of the last century.
In honor of Black History Month, we wanted to take a look at the influence of black comedians through the eyes of the artists who are following in their footsteps.
So we brought six up-and-coming young comics together for a unique roundtable discussion about comedy, race and the most influential performers of the past and present. Their conversation touched on some of the most seminal voices in comedy, from the ongoing influence of Richard Pryor to the enormous loss of Patrice O'Neal, and everything in between. They also endeavored to answer the eternal question: What does it mean to be a "black comedian" anyway?
Taking part in the discussion were: San Francisco comedian and political satirist W. Kamau Bell; comedian, writer and acrtress Desiree Burch; New York comedian Michael Che; Stand-Up For Diversity finalist Calise Hawkins; Cleveland native and another Stand Up For Diversity finalist Phoebe Robinson; and comedian, actor & star of "Fairly Legal," Baron Vaughn.

THE COMEDIANS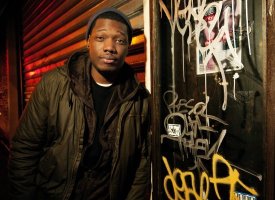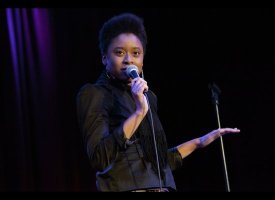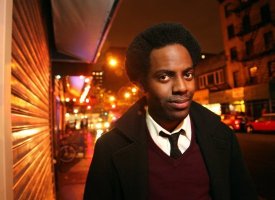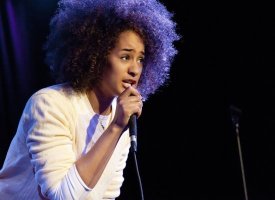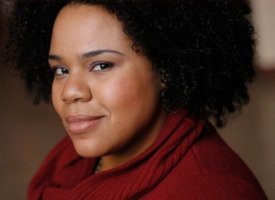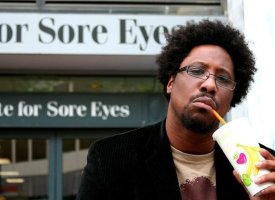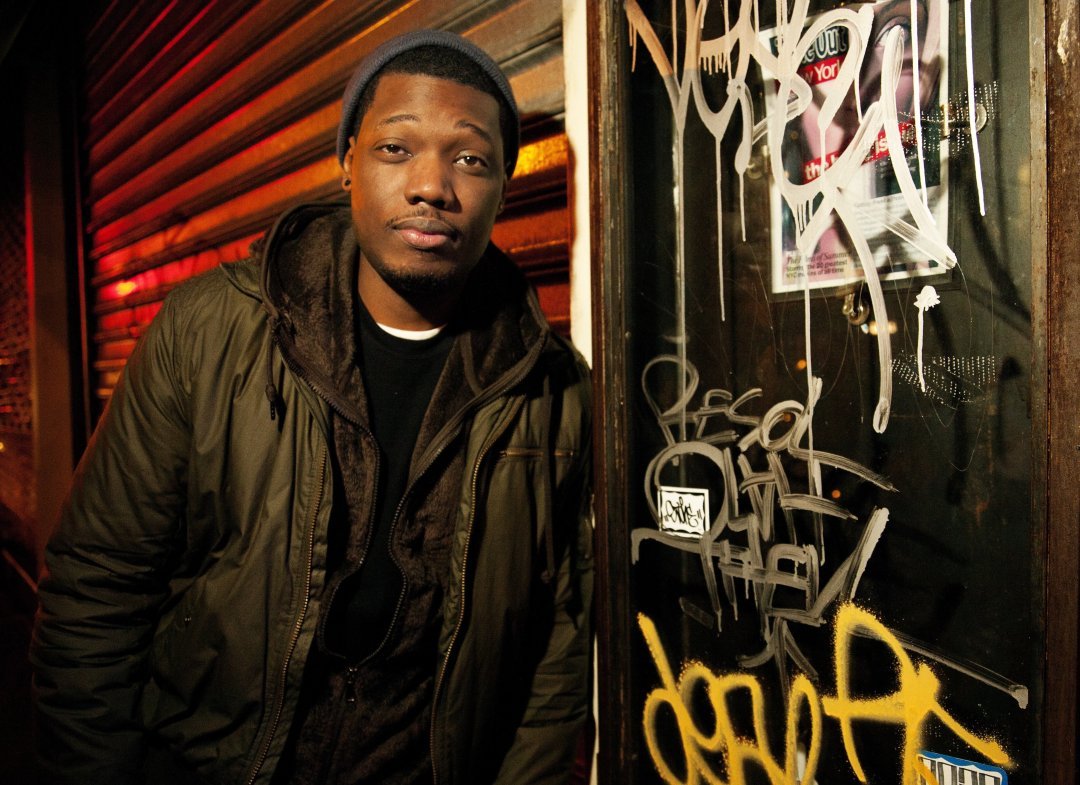 THE CONVERSATION
HuffPost Comedy: When you look back at the biographies of some of the legendary black comedians, you see something interesting. For example, Richard Pryor, in addition to being noted as a comedian and actor, is thought of as a social critic, Bill Cosby as an activist, Paul Mooney, also as a social critic. Do you think that critical aspect of comedy is as important today as it once was, and is it important to you?
Phoebe Robinson: I think there's a lot of social commentary still going on, like what W. Kamau Bell is doing with Laughter Against The Machine, and a lot of other people, like Jamie Kilstein. A lot of people are getting out there and getting that social voice. So I feel like it's still present and prevalent, but I don't think it's as big as it was during Paul Mooney and Dick Gregory's time. With the recession and a lot of things kind of up in the air, I'm seeing this sort of alt-comedy thing that embraces silliness more, as a reaction, to say let's just have some fun. Everything else is crazy around us, let's have this moment where we don't have to think about that and we can just laugh and be silly and be goofy.
Michael Che: I agree, but I don't think it's because people want silly. I think everything is so corporate that it's about, "What can you sell?" So comics that have real silly humor or real abstract humor -- it's good, it's still funny -- but I think it's easier to sell because it's so inoffensive. They're not offending anybody.
W. Kamau Bell: I guess the way I would describe what I do is, it's social-political comedy that has an agenda, so I always feel like the jokes that I write, if I only have an hour to be on stage or less, I should probably only talk about the things I really care about.
Desiree Burch: Can I ask a question? Just speaking to what Kamau is touching on, does every comedian come from this place of having that agenda and thinking they're going to save the world? Because I live in that delusion, and I don't know if some people are like, "I just want to make people laugh and relieve some tension," and other people are like, "I need to get across what I have to say."
Phoebe: I guess for me, my agenda is when I get off stage I want people to feel like they know me.
Baron Vaughn: I guess that I do have a bit of an agenda in that I want to enlighten and educate, but my problem is that I feel I'm coming at it more intellectually than from a visceral place.... Someone told me that I was a kitchen-sink comedian, meaning that I throw everything at the audience, including the kitchen sink. I've trafficked more in absurd-ism and silliness.

Baron Vaughn on 'Late Night With Jimmy Fallon'




Calise Hawkins: My agenda on stage, is the same as mine in life, I want to represent myself now as a black female. As a black female from the midwest, and having a lot of color-type tension and stress through my life and now having a lot of female shit going on that I'm old enough to experience... I try to represent myself as a black woman as realistically as possible, because I think that most people hide behind whatever idea somebody gives them to be, and I'm just trying to show exactly what I am, all of my flaws, all of my good stuff, all of my bad stuff, and I just want to be real, because I don't think people are. So that's my point on stage.
Michael: That's interesting though because I think I try to do the opposite, where, I like - this might sound fucked up - but I like stereotypes a little bit because I know that they come from somewhere, for one, and two, they're not that bad. Like certain things that people say...like I don't like when people say "ghetto" as a bad thing. Like my mother's parents grew up in the same projects as my father's parents. I grew up in the ghetto my whole life, like I don't get why that's this awful connotation that everything from the ghetto is so fucked up. We're just poor people.
Calise: I think I embody different stereotypes myself, but I'm honest about those things and if there's something that I'm not, then I'm honest about that as well.
Calise Hawkins on Comedy Central