The "Video Games" singer posed for Mario Testino (again: big leagues!) wearing a pretty pastel Louis Vuitton dress, playing up her dreamy, sort of vacant look. Front and center are her signature bee-stung lips (minus the bee).
The cover is lovely, save for those pointy red fingernails, which are just odd. But are you on board with Lana becoming fashion's new It Girl? We know y'all have opinions about this -- let 'em rip (nicely) below.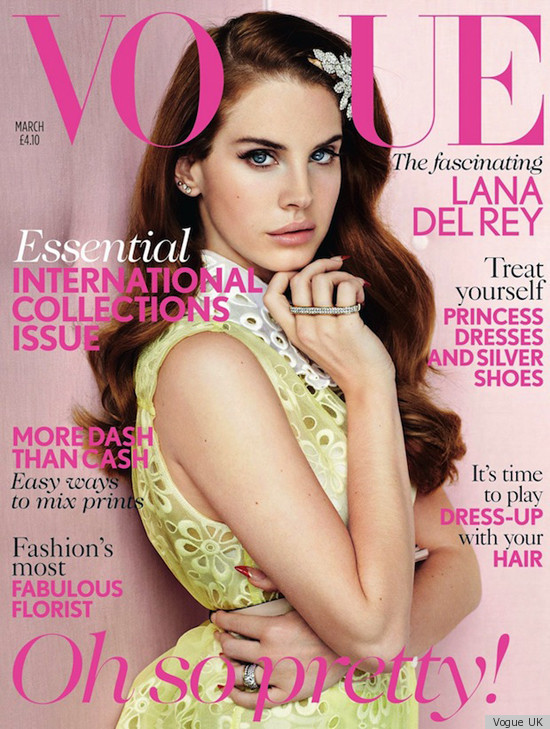 See photos of Lana's sweet style:
Lana Del Rey Style (CLONED)
SUBSCRIBE AND FOLLOW
Get top stories and blog posts emailed to me each day. Newsletters may offer personalized content or advertisements.
Learn more