Kelly Cutrone LIVE On Mondays With Marlo At 12:30 pm ET!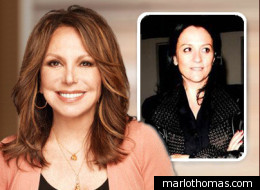 Kelly Cutrone is joining me LIVE on Mondays with Marlo to answer all of your questions - tune in here on Monday at 12:30 pm ET!
I'm giving away free signed copies of both of Kelly's books – If You Have To Cry Go Outside and Normal Gets You Nowhere, during our LIVE video chat. Follow me on Twitter to find out how to win!
*** You can also stream the show live on your iPhone or iPad by clicking here.***
Add Marlo On Facebook:
Follow Marlo on Twitter:
Weekly Newsletter

Sign up to receive my email newsletter each week – It will keep you up-to-date on upcoming articles, Mondays with Marlo guests, videos, and more!

Sign up here