New Hunger Games Trailer And 12 Other Internet Must-Sees For Katniss Fans!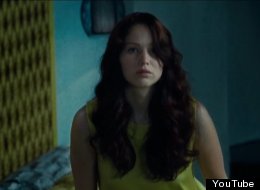 The new Hunger Games trailer dropped yesterday, and if you're like us, you've been watching it over and over ever since! We love how much more action-packed it is — including a few brand new glimpses into the arena — than what we saw in the first trailer and in the movie stills. But the important question is: When you've reached your fifth (okay, tenth) repeat viewing between now and March 23rd... what do you do next? Check out the below slideshow for our top 12 awesome must-sees and must-haves for fellow Hunger Games superfans from across the internet.
Tell us your top OMG moment from the new trailer in the comments below or tweet it to us @HuffPostTeen!