Astrology Zone founder Susan Miller is known to inspire a cult-like devotion from the fashion set; both my Stylelist colleagues and some of my most skeptical friends regularly refer to her spot-on predictions on her popular website and in her monthly Elle column.
So when Miller appeared at Juicy Couture's Madison Avenue location Thursday evening to celebrate the brand's new DIY charm collection, I was eager ask her about 2012 trends, the most stylish astrological signs and what the universe says about Dior.
Which sign has the best fashion sense?
The signs that care the most about fashion are Leo and Libra. Libra is often the arbiter of taste. You find them a lot as editors, but you find the ones who correct your copy to be Virgo.
What does 2012 have in store for fashion?
Accessories are going to explode in the second half, because Jupiter's in Gemini. Gemini gets bored, so they have to keep changing up things. The first half though, until June 11, is Jupiter in Taurus and that's beautiful fashion, gorgeous fabric, investment dressing. Lots of neutral pieces that you can use with your color. It's almost like the structure and the bones of your wardrobe and then you add more on. And with Uranus in Aries, we're moving away from the sparkles. It's going more toward the messenger bag, the khaki, olive and navy, the safari jackets, that kind of casual chic.
Who will take the reins at Dior?
You know, I've thought about that so much. Alber Elbaz at Lanvin is a Gemini, and he's going to do so well. I thought he would be great. He's a hard, hard worker. I saw a piece on him on "60 Minutes," and I would like to know more about him. I think he needs a little bit of rest. Galliano might have been just a little tired and in need of a break. He's a Sagittarius and Sagittarius is generally not at all prejudiced. They're very eclectic. So, it had to have been an aberration.
Any Oscar predictions?
I have to tell you, the Oscars are taking place on February 26th, and that is the luckiest day of the month. It's going to be a joyous evening. Brad Pitt is up for it and "The Artist" is up for it. George Clooney is a Taurus. And right now, Taurus wears the crown. He has to give it up in June, but right now he can do absolutely no wrong. So I think [George Clooney] will get something, but it's really hard to say. It should be one of the best award cermemonies ever -- I think they'll pick the right people.
Does your daughter, Sophomore designer Chrissie Miller, get her style sense from you?
Oh, she has her own. Even her grandma, my mom, said "Chrissie has her own little way -- she puts things together so creatively." She's a Pisces, born February 26th. Even when she was in high school, she'd go to vintage stores and mix it up. She always knows where the trends are going. She calls and says "Okay, we have to shoot our look book. Here are the days; pick a day." She uses astrology.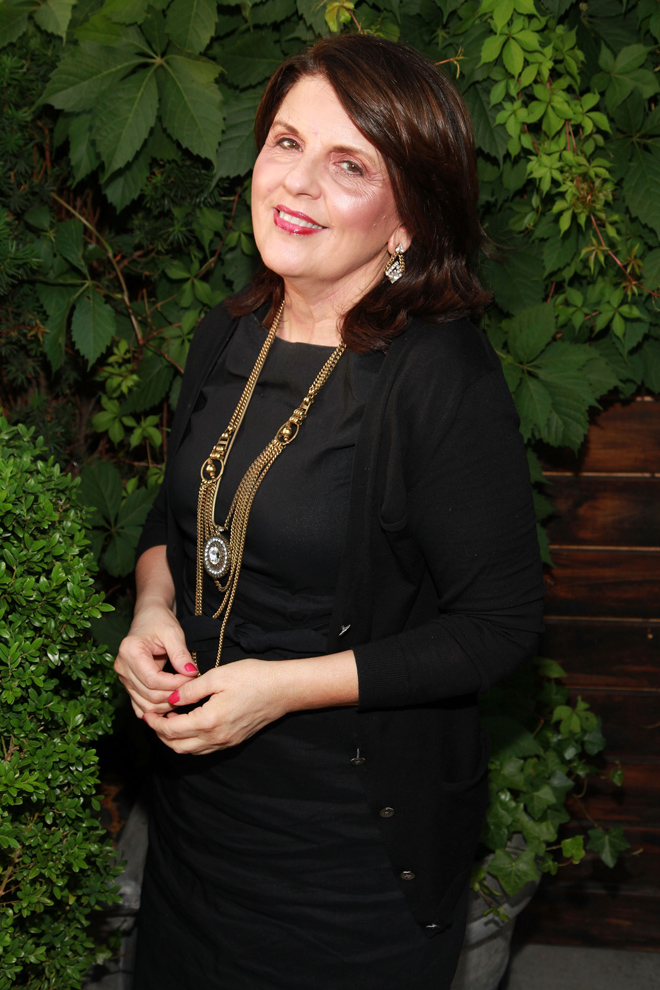 SUBSCRIBE AND FOLLOW
Get top stories and blog posts emailed to me each day. Newsletters may offer personalized content or advertisements.
Learn more