What if we told you this wood was no ordinary wood -- that it had actually been buried in the ground until CustomMade Artisan Eric Mathew of Dragline found it and turned it into this beautiful cabinet? Incredible, right!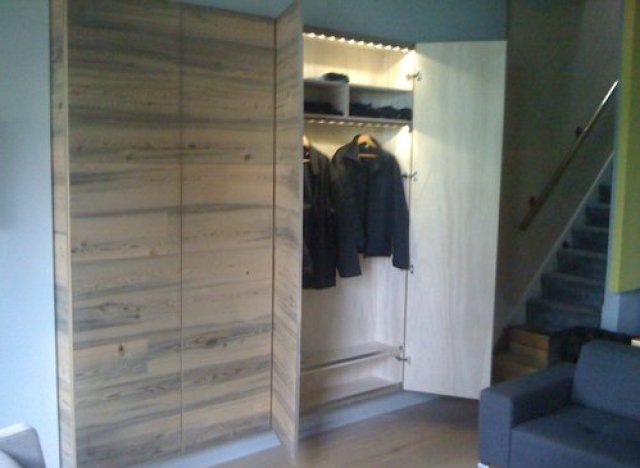 Photo by CustomMade Artisan Eric Mathew of Dragline
As unbelievable as it sounds, this gorgeous hemlock wood was an old pier that got buried under layers of dirt in downtown Toronto, Canada. And, we're certainly happy it was because that is how it acquired its elegant gray hue. Minerals in the soil seeped into the wood creating this misty, subdued and completely unique color. Then, Eric Mathew repaired the reclaimed wood and turned it into this cabinet, complete with LED lights and milled hardware. We love how it is mounted on the wall, making it seem like more like a work of art on display than a piece of furniture.
Want to see more? Visit CustomMade to browse for more of these amazing and unique works or check out these other creations in the slideshow below.
FOLLOW HUFFPOST