If you think Elizabeth Banks is busy now, just wait. The actress has two major movies out this spring -- "The Hunger Games" and "What To Expect When You're Expecting" -- and she covers the March 2012 issue of Women's Health, in which she dishes about her exciting new roles.
But while "The Hunger Games" may be one of the most highly anticipated films of the year, it's not her only big-screen outing this spring. Banks, who welcomed son Felix via a surrogate in March 2011, joins a star-studded cast in the pregnancy flick "What To Expect While You're Expecting."
"I had a great co-star named Ben [Falcone, Melissa McCarthy's husband] who had never done a kissing scene before so I had to guide him very sillily through our kissing moment," Banks said. "He had a hard time touching me and I literally had to take his hand and like put it in inappropriate places to get him used to the idea of touching me inappropriately."
While Banks is an acting pro these days, she credits her uncle for convincing her to take up the craft.
"I get great advice from lots of people," she said. "I suppose the best advice I ever got, frankly the advice that changed my life, came from my uncle who told me to go to drama school and study acting instead of taking a job, because he said the job would always be there."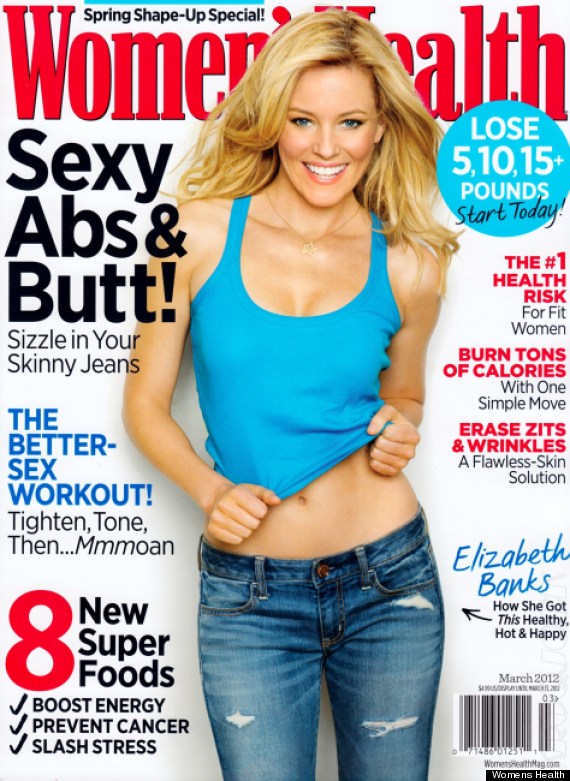 Check out other photos of Elizabeth Banks below:
SUBSCRIBE AND FOLLOW
Get top stories and blog posts emailed to me each day. Newsletters may offer personalized content or advertisements.
Learn more