Getting Married In North Carolina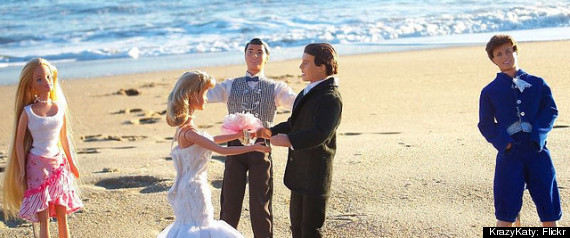 Planning a wedding is a big undertaking, to be sure. But sorting out the legal paperwork before you say "I Do" can be even more challenging. To help get you organized before your Big Day, The Huffington Post has put together a comprehensive, state-by-state guide to getting married. Read on for everything you need to know about getting hitched in North Carolina. --Marnie Kunz
Residency Requirement And Waiting Period
There are no residency requirements and no waiting period to obtain a marriage license in North Carolina.
Age Requirement
The legal age -- age of majority -- to marry in North Carolina is 18
. Exceptions may be made for minors. Teens ages 16 and 17 may apply for a marriage license with consent from parents or guardians. Applicants ages 14 and 15 can apply for a wedding license with consent from parents or guardians and a court order. No one younger than 14 can get married in North Carolina.
Marriage License
A marriage license costs $50 to $60 in North Carolina, depending on the county. Check with the county where the application will be filed for the exact cost and forms of payment accepted. The license is valid for 60 days. Both partners must be present when filing the application. A license can be obtained at the Register of Deeds office in any county.
Legal Documentation
A birth certificate or valid photo ID is required to apply for a marriage license. Applicants who are ages 20 and younger must show a birth certificate for proof of age. For previously married applicants, the date of divorce or date of former spouse's death must be provided. For applicants divorced within 30 days, a copy of the divorce decree is required.
Witnesses And Officiants
An ordained minister of any denomination
, magistrate, tribal official or minister authorized by a religious institution can officiate weddings in North Carolina. At the
ceremony
, the bride and groom must state that they take each other as man and wife. Two witnesses are required at weddings.
Same-Sex Marriage
Same-sex marriage is not allowed in North Carolina. North Carolina's laws already define marriage as only between a man and woman, but there is no amendment on gay marriage specifically. North Carolina voters will decide on a
proposed amendment
banning same-sex marriage and same-sex unions in May 2012.
Did You Know?
North Carolina does not allow common-law marriages. North Carolina allows marriage between first cousins but prohibits double-cousin marriage. Double cousins occur when two siblings from one family reproduce with two siblings from another family so the children are related to each other through both parents' families.
See the full set of laws and regulations regarding marriage in North Carolina.

A name change following marriage in North Carolina can be a hassle. It's a good idea to start by getting certified copies of your marriage certificate, filing a name change petition, then changing your name on your driver's license and vehicle registration. Name changes must also be submitted to your employer, as well as the Social Security Administration and the U.S. passport agency. Also consider changing your name on voter registration forms, bank accounts, credit cards, frequent-flier accounts and utilities providers.
Learn more about getting married in each of the 50 U.S. states here.