Greek Debt Not Sustainable With Only 70 Percent Haircut: S&P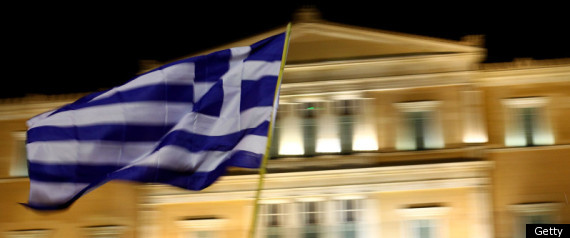 NEW YORK, Feb 8 (Reuters) - Greece will likely not achieve sustainable debt levels with a 70 percent reduction in the value of bonds held by its private creditors, Standard & Poor's warned on Wednesday, putting pressure on the official sector also to take losses.
Private-sector bond holders currently account for only a small part of Greece's creditors since most of the country's debt has migrated to the hands of the European Central Bank and other official institutions, S&P analyst Frank Gill said in a webcast with clients.
"In our original estimate, which was made two years ago, at that time debt-to-GDP would have been restored to a far more sustainable level," Gill said.
"But because only a small subcomponent of investors are actually taking the haircut and the official sector is not, or only partially, then the reduction... is probably not sufficient debt relief to make debt sustainable given the outlook for GDP itself."
S&P, which currently rates Greece at CC with a negative outlook, said it intends to downgrade the country to "selective default," but just temporarily, while the government concludes its debt swap.
Shortly after that, Greece's ratings should be upgraded to a "still low level," which will depend on whether the country's public debt is reduced to a sustainable position, Gill said.
Two euro zone monetary policy sources said on Wednesday that ECB policymakers are still divided on what contribution the bank could make to a restructuring of Greece's sovereign debt.

ITALY, FRANCE DETERIORATING
S&P also warned that credit conditions continue to deteriorate in Italy and France after it downgraded both countries last month, despite extraordinary steps by the ECB to boost liquidity in the market.
"We still see credit conditions deteriorating in places like Italy, places like France, and that is going to weaken domestic demand," Gill said. "That makes it very difficult to project what the fiscal outcome is going to be this year in those countries."
Subscribe to the HuffPost Money newsletter!