Fashion Week has barely started and the trends are already starting to emerge. Well, re-emerge should we say, since trends seem to run fron season to season like watercolors that refuse to stay within the lines. At Steven Alan and Organic by John Patrick this morning, both designers had a real focus on -- wait for it -- the ankle.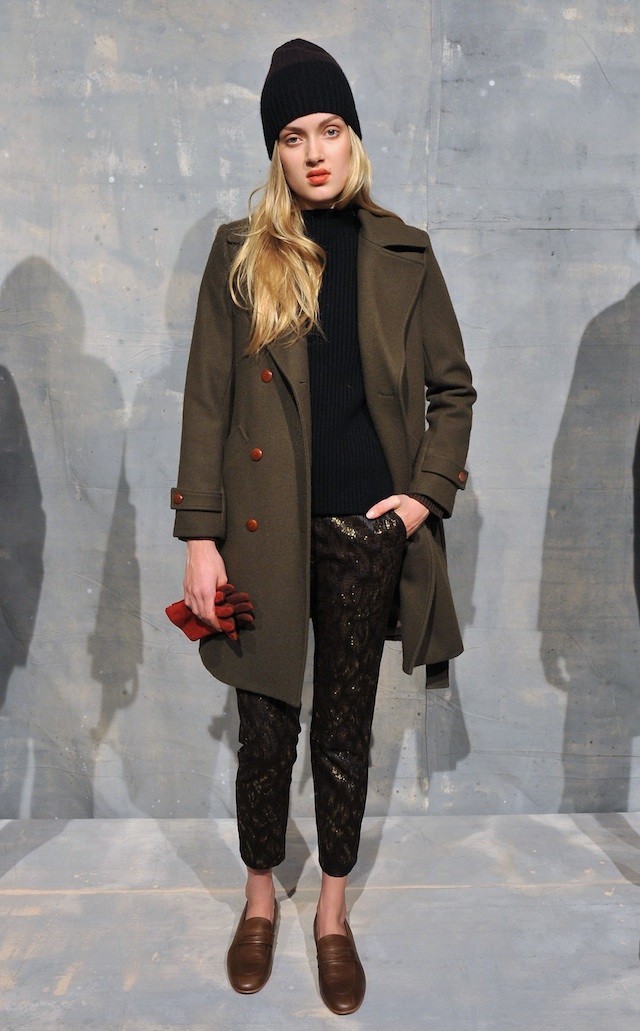 Photo Credit: Getty Images
Pants were cropped with just a touch of skin peeking out. Paired with patent-leather, laceup oxfords (my podiatrist will be so pleased!) there was something very sexy about these seemingly sweet looks. We spotted showgoers (even men!) going for the same look. We'll be taking this mini-trend for a test run ASAP. Check out our gallery below for looks from both the Steven Alan and Organic by John Patrick shows.
FASHION RELATED LINKS YOU MAY LOVE:

How To Rock A Pencil Skirt Out Of The Office - Refinery29

20 Winter Trends That Look Good On Everyone - Glamour

Could Stuart Weitzman Be the Next Manolo Blahnik? Lucky

See Really Old Polaroids of Candice Swanepoel, Miranda Kerr & More - The Cut