'The Great Gatbsy' To Hit UK Stages In Three Adaptations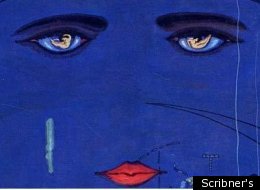 The green light at the end of Daisy's dock continues to shine on, as "Great Gatsby" fever spreads across the Atlantic.
Though Baz Luhrmann's 3D adaptation of the F. Scott Fitzgerald classic has long been in the works, three very different stage adaptations of "The Great Gatsby" will arrive in the UK this year. The tale of the wealthy Jay Gatsby pining for the love of the socialite Daisy has long stood as a definitive portrait of the ever-decaying American dream. It seems that the British public (and the Australian director, Luhrmann), are just as drawn to the novel's elegiac force.
First, in April, an "immersive" production of "The Great Gatsby" will come to Wilton's Music Hall. The play, directed by Peter Joucia, will feature live jazz and dance from the twenties, while rooms at the front of the theater will be designed to evoke the period that "Gatsby" takes place in. Live music will continue after the show, with food from the twenties, dress-up attire and more provided to the audience.
The second production, "Gatz," an eight-hour-long play by the experimental theater group, the Elevator Repair Service, will come to the Noel Coward Theater in June as a part of the London International Festival of Theatre. In "Gatz," an office employee finds a copy of "The Great Gatsby" and begins to read it aloud. By the end of the play, which has a cast of 13, every single word of the novel will have been read on stage. The play was a hit with critics when it first arrived in New York in 2010. The New York Times went so far as to call it, "The most remarkable achievement in theater not only of this year but also of this decade."
"There's always a bit more to discover in it," Joan Collins, the director of ERS told The Guardian. "The perspective in the novel has been finessed so beautifully that I still find little literary and poetic gems peep out."
And finally, a world premiere of "The Great Gatsby" musical with music and lyrics by Joe Evans, will come to the King's Head Theatre in August. Another "Great Gatsby" musical by Ben West premiered last fall as a part of the New York Musical Theater Festival, while an opera version of the novel by John Harbison was created in 1999.
And of course, Luhrmann's 3D take, starring Leonardo DiCaprio as the title character, Tobey Maguire as Nick Carraway and Carey Mulligan as Daisy, will hit theaters on Christmas Day, following a 1974 adaptation starring Robert Redford, Sam Waterston, and Mia Farrow in the same roles.