J Dilla, Hip-Hop Artist, Celebrated At 'Dilla Day Detroit' Featuring Busta Rhymes, Danny Brown (VIDEO)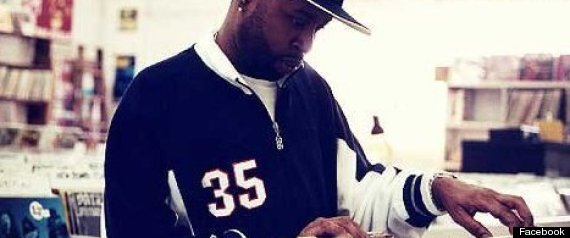 One of Detroit's hip-hop heroes will be celebrated Friday night, with scores of co-hosts and and musical guests set to swarm the Fillmore Detroit to show their appreciation for James "J Dilla" Yancey.
The hip-hop artist and producer -- who is also known as Jay Dee -- died in 2006 at the age of 32 due to complications from lupus. Feb. 10 marks the sixth anniversary of Dilla's untimely death. To honor his memory, Busta Rhymes, Jay Electronica, Phife of A Tribe Called Quest, Illa J aka John Regal, Phat Kat and Will Sessions, Danny Brown, Asher Roth, Guilty Simpson, Chuck Inglish of the Cool Kids, Nick Speed Orchestra and Boldy James will all take the stage.
The event was partially organized by Maureen Yancey, Dilla's mother, who is also helping to release a forthcoming posthumous album, "Rebirth of Detroit."
The Detroit News spoke to Yancey about the event and her son.
"He was a hometown boy, and everything he got -- his beginnings, his culture -- all came from Detroit," she told the paper.
This past Tuesday was Dilla's birthday, and fellow musicians shared their appreciation on Twitter:
@questlove

Questo of The Roots
Happy Birthday J Dilla. (rt rt rt rt rt rt!)
@FourTet

Four Tet
happy birthday J Dilla... still one of the great honours of my life that this exists
http://t.co/5lV1yCkq
Detroit rapper Big Sean also used the occasion to release a video about J Dilla's influence on the world of hip hop (see below).
"[J Dilla is] arguably one of the greatest producers if not the greatest of all time," Big Sean said. "He brought his artistry to everything."
"For real, it is probably safe to say that nearly every beat maker that is doing his or her thing today has in some way been influenced by him," wrote Ibrahim Abdul-Matin in his obituary for Dilla on Wiretap.
The Detroit Free Press reports some proceeds from the event will go to the J Dilla Foundation, which supports inner-city music programs.
WATCH videos from some of the many artists who worked with Dilla and were inspired by him. Some songs may include explicit language.
Loading Slideshow
Big Sean On J Dilla's Influence

Janet Jackson - "Got 'Til It's Gone"

The Pharcyde - "Runnin'"

The Roots - "Can't Stop This"

Mos Def Feat. Talib Kwali - "History"

Common - "Be"

Common And Erykah Badu On J Dilla

The Future of Hip Hop

Jay Smooth, founder and blogger of illdoctrine.com, talks about the artistic value of hip hop and the changing attitudes towards it.

Erykah Badu - "Didn't Cha Know"

Madlib - "The Mystery (Dilla's Still Here)"

Busta Rhymes On J Dilla

Proof - "Life"

Q Tip - "Move"

J Dilla Feat. MF Doom - "Fire Wood Drumstix"

Danny Brown - "Off Dilla"

Chuck Inglish And Boldy James Studio Session For Rebirth Of Detroit

Jay Electronica - "Renaissance Man"

Slum Village - "Tainted"

J Dilla And A Tribe Called Quest - "Against The World"

J Dilla Feat. Madlib And Guilty Simpson - "Baby"

Will Sessions Feat. Phat Kat And DJ Dez - "Front Street"

J Dilla - "Last Donut Of The Night"
For more information about Dilla Day Detroit, see the official website.