Judy Blume's Birthday: Top Tweets From The Author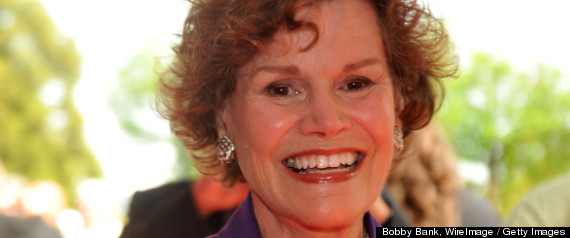 The beloved author Judy Blume turns 74 today, and though, as we write this, we don't know how she will celebrate, we wouldn't be surprised if she told us herself. That's because the woman who gave the world "Are You There God? It's Me, Margaret," "Wifey" and all those "Fudge" books is an avid user of Twitter. Not only does she weigh in on pop culture, provide updates on the film adaptation of "Tiger Eyes" and let us know that she, too, procrastinates on writing, she also corresponds with fans and celebrities. In honor of her birthday, we thought it was only appropriate to collect some of our favorite tweets.

Want to wish Judy Blume a happy birthday? Tweet your messages @HuffPostWomen with the hashtag #welovejudy, and we'll feature them here.
SLIDESHOW: Judy Blume's Best Tweets And Fans' Birthday Messages