Occupy Movement Regroups, Preparing for Its Next Phase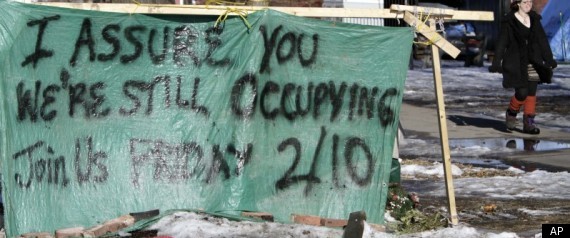 New York Times:
The ragtag Occupy Wall Street encampments that sprang up in scores of cities last fall, thrusting "We are the 99 percent" into the vernacular, have largely been dismantled, with a new wave of crackdowns and evictions in the past week. Since the violent clashes last month in Oakland, Calif., headlines about Occupy have dwindled, too.
Read the whole story: New York Times
Subscribe to the HuffPost Money newsletter!