Another day. Another Disney starlet with a new hairdo.
While teeny-boppers were going insane over Demi Lovato tweeting a photo of her transformation from redhead to blond babe on Sunday, Miley Cyrus made a Twitter comeback unveiling a much more mature look. The 19-year-old "Hannah Montanna" star posted a picture of her sporting a chic bob with the message: "Got ANOTHER hair cut! You likey?!"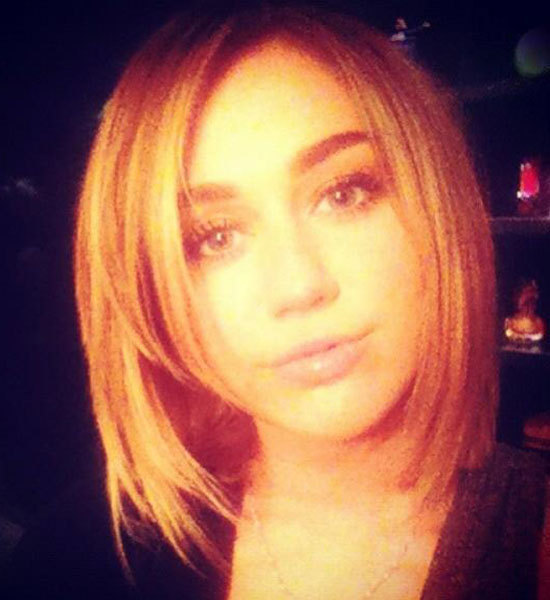 Miley Cyrus shows off her bob haircut. Photo: Twitter
However, the reaction wasn't what Cyrus expected. "All y'all are saying its soooo short! Only cut about an inch & a half off tonight! In total about 5 inches!!! I love it! So liberating," she replied. And I say more power to you, Miley!
While I'm getting a total Jennifer Aniston vibe with this blunt bob, the cut complements her oval face shape and big brown eyes. What do you think?
SUBSCRIBE AND FOLLOW
Get top stories and blog posts emailed to me each day. Newsletters may offer personalized content or advertisements.
Learn more