Though the big trend of Fall 2012 Fashion Week seems to be models falling, we're talking about all the bright hues spotted on the runway. Exhibit A: J.Crew's presentation, which included this great look that combined colors like hot pink and soft gray. Though there's no argument that colors like hot pink, yellow and orange are lovely, we think their appeal is most apparent when combined with neutrals. The bold hues bring out the warm undertones hidden in a shade like gray, turning what could be severe and sad into something much cozier.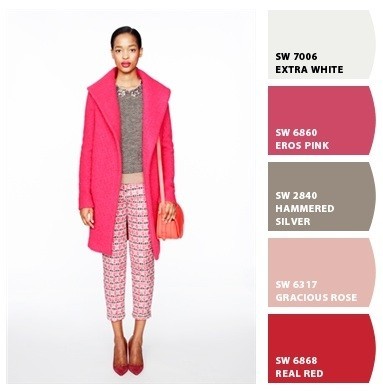 SUBSCRIBE AND FOLLOW
Get top stories and blog posts emailed to me each day. Newsletters may offer personalized content or advertisements.
Learn more