Are Kobe Bryant and Vanessa reconciling?
It sure looks like it. According to TMZ, the estranged spouses were photographed sharing a Valentine's Day kiss after the Laker's game on Tuesday. Vanessa was also snapped smiling and cheering in the bleachers (photos below).
Their divorce documents (via TMZ) indicate that Vanessa requested joint custody of the couple's two daughters, 8-year-old Natalia and 5-year-old Giana.
Check out the photos below and weigh in: Will Kobe and Vanessa kiss and make up?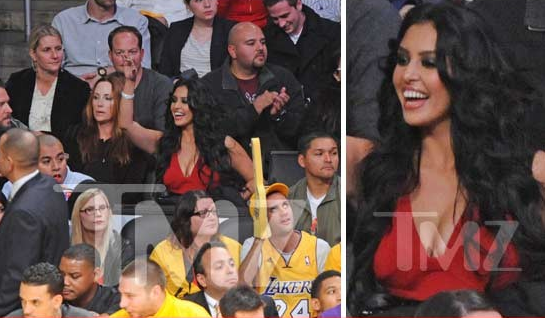 SUBSCRIBE AND FOLLOW
Get top stories and blog posts emailed to me each day. Newsletters may offer personalized content or advertisements.
Learn more