Liam Hemsworth will soon be known as more than Miley Cyrus' boyfriend; he's poised to become the next big star when "The Hunger Games" is finally released to anxious fans.
Hemsworth, 22, nabbed the March cover of Details magazine and dishes about his relationship with the former Disney starlet.
Much has changed for the Australian actor -- three years ago, he was a high-school dropout still living with his parents. He headed to LA, where he struggled to land roles, and finally got his break as Miley Cyrus' love interest in "The Last Song." Soon, the pair took their romance off-screen and have been dating ever since.
"We've been together for two and a half years," he said. "She makes me really happy. When you start, you want to be professional, but when you're filming those scenes with someone and pretending you love them, you're not human if you don't feel something."
While his career is heating up, being Cyrus' boyfriend is a job on its own. It means being followed by paparazzi and being a shoulder for the 19-year-old to cry on when she's faced with yet another scandal.
Birthday parties have proved troublesome for Cyrus. It was at Hemsworth's birthday festivities last month that Miley was photographed posing with a phallic cake, The incident caused conservative groups to call her "disgusting." Hemsworth was also there for her 19th-birthday party, where someone caught the singer on camera joking about her Bob Marley cake and how she smokes "way too much fucking weed."
"She's in a room full of her best friends," he tells Details. "And you have one person who comes in there and videos it. The poor girl can't have one night where she can feel safe in her own world. It's ridiculous."
For more, click over to Details.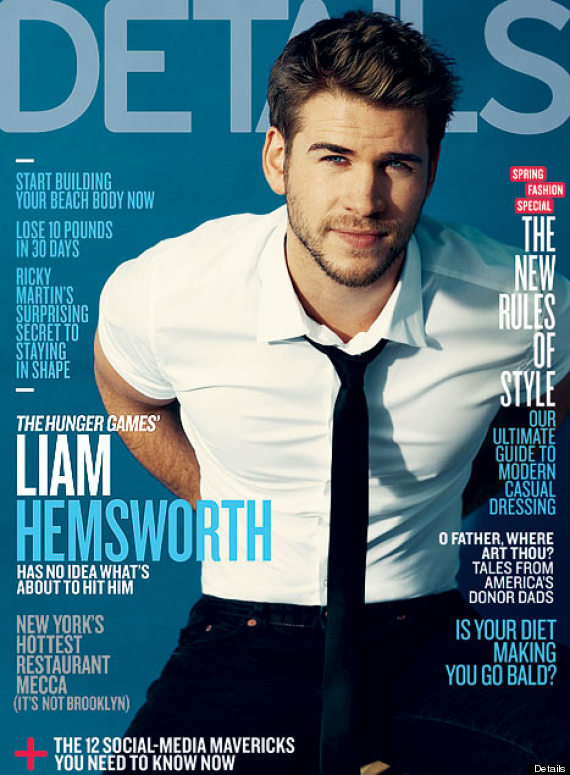 More celebrity couples:
SUBSCRIBE TO & FOLLOW ENTERTAINMENT
Spilling the tea 24/7. Never miss a beat. Learn more