Next up in our Fashion Week DJ profiles is DJ Kiss. The New York-based music lover, whose real name is Jakissa Taylor-Semple, has worked for celebrities like Madonna, models such as Naomi Campbell and designers like Alexander Wang.
Below, she tells us what she's currently listening to, the show she would most like to DJ and more.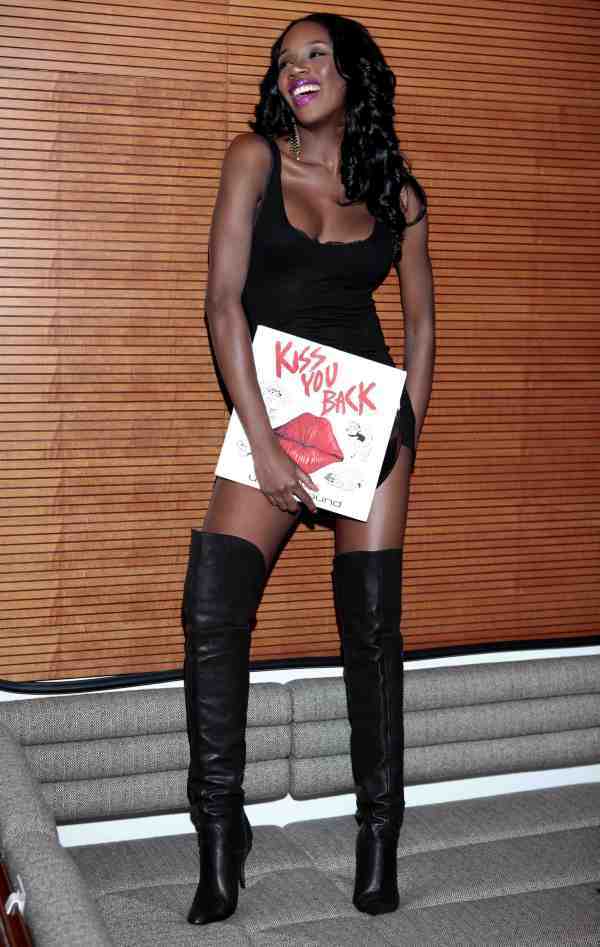 What song should never be played at a fashion show?
Anything that is too slow. You have to keep the energy and excitement up for the new collection.
What is the best song to play at a runway show?
Something unexpected and fun! I'd love to hear Dillon Francis's "Masta Blasta" on the runway this season.
What is your prediction for most overplayed song during the shows or parties?
Everyone is definitely going to be playing "212" by Azealia Banks.
What songs are you planning to play during Fashion Week?
There are a couple songs I can't wait to play like: "Call It What You Want" by Foster The People, "Nuclear Seasons" by Charli xcx and "How Deep Is Your Love" by The Rapture.
What is currently on your playlist?
I'm currently listening to lots of great new indie and nu-disco tracks from bands like Body Language, Charli xcx, and Lana Del Rey, plus tons of old school classics.
What is the last song you downloaded?
"Blood Pressure" by MuteMath.
What is the most played song on your iPod?
"When Doves Cry" by Prince. I can listen to that song over and over again!
What is your go-to song of all time?
"Don't Stop 'Til You Get enough" by Michael Jackson.
What was the first fashion show you ever went to?
The first show I ever went to was for Diane von Furstenberg.
What is the first fashion show you DJ'ed?
The first show I ever DJ'ed was the Ecco Domani Fashion Foundation show at the tents. It was an awesome experience because I got to work with several designers like The Blonds on their individual music for their part of the show.
What show would you most like to DJ?
I would love to spin for Lanvin! The collections are always so feminine and luxurious. Alber Elbaz is amazing!
What do you wear if you are DJing a show or party?
It depends. Often the designer will want you to wear their clothes. If not, then I just wear stuff I like that's on trend at the moment.
Check out some more of our favorite DJs below:
FASHION RELATED LINKS YOU MAY LOVE:

Why Everyone Is Obsessed With Rachel Zoe's Collection - The Cut

Would You Wear Alexander Wang's Teva-Inspired Sandals? - The Frisky

What Your Designer Handbag Says About You - The Gloss

Backstage at New York Fashion Week - Daily Beast

15 Of The Best "Just In" Spring Items To Shop Right Now - Racked
FOLLOW HUFFPOST