Jeremy Lin: A Family Dinner Table Talk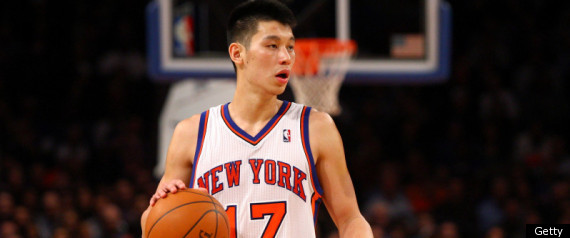 This week's Family Dinner Table Talk, from HuffPost and The Family Dinner book:
In just 13 short days, Linsanity has hit the country -- and shows no signs of stopping. Jeremy Lin, a 23-year-old Harvard graduate playing for the New York Knicks basketball team, has stunned fans by leading his team to eight straight victories ever since he made his starting debut on the court. Until February 4, Lin barely had any playing time during games and was dropped by two teams before coming to New York. He'd been sleeping on his brother's couch, just in case he had to move again (if the Knicks decided to cut him too).
At this point, that seems unlikely. Currently Lin is "the most popular player" in the NBA. He has revived his team from its losing streak and given both sports and non-sports fans a classic underdog story to get excited about. Overlooked by big sports colleges out of high school, Lin went to Harvard instead -- a school everyone knows, but not one competitive in basketball. After graduation, he continued to train while bouncing from team to team and was sometimes on the verge of giving up his dreams completely. Even though he "felt like he worked harder than anyone else," it didn't seem like he'd ever get a fair shot.
That chance finally came. Now, nights on the bench are a thing of the past and crowds at Madison Square Garden are chanting his name. Most importantly -- and most inspiringly -- he's living proof that with practice and perseverance, when the right opportunity comes along, you'll be ready to shine.
Questions for discussion:

Why do we love a good "underdog story"?
Have you ever been considered the underdog in a situation? Did that motivate or discourage you?
When's the last time you worked really hard at something you wanted?
What's the most inspiring sports story you've heard?
This Week's Recipe:
Each week, we give you something to talk about at dinner time, and now, something to eat too! Tonight's recipe comes to us from Foodlets: Cabbage Jambalaya.
******
In her new cookbook,
The Family Dinner
,
Laurie David talks about the importance of families making a ritual of sitting down to dinner together, and how family dinners offer a great opportunity for meaningful discussions about the day's news. "Dinner," she says, "is as much about digestible conversation as it is about delicious food."

We couldn't agree more. So HuffPost has joined with Laurie and every Friday afternoon, just in time for dinner, our editors highlight one of the most compelling news stories of the week -- stories that will spark a lively discussion among the whole family.
Click here to see last week's Family Dinner Download
Subscribe to receive HuffPost Family Dinner Downloads by email every Friday afternoon.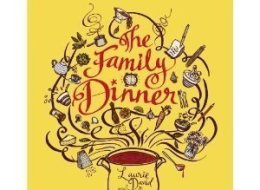 For more tips and recipes, check out The Family Dinner: Great Ways to Connect with Your Kids, One Meal at a Time by Laurie David and Kirstin Uhrenholdt (thefamilydinnerbook.com).