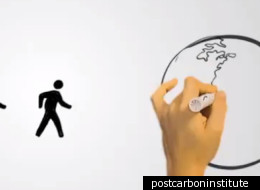 YouTube is making it easier for nonprofits to inspire and inform the online community of do-gooders.
The video sharing site has launched YouTube Next Cause, allowing nonprofits to promote their missions and get one-on-one consulting and community engagement tips to grow their YouTube presence, according to YouTube's blog.
Nonprofits can apply to attend a summit designed to help the organizations garner online involvement. Applications for YouTube Next Cause are due on Feb. 27.
"We've always sought to make YouTube a platform for nonprofits to broadcast their messages," the blog states, "...[And] with 4 billion views a day, we want to make sure nonprofits have the tools they need to reach the global audience on YouTube and turn video views into donations, volunteerism and awareness."
Its ability to drive donations has already been proven: In December, Project For Awesome Charity videos raised $64,000 on Youtube. The campaign, in its fifth year, encouraged people to flood the site with feel-good videos about their favorite charities.
YouTube has already launched a designated place for nonprofits to identify themselves, which adds a "donate" button the videos and offers exclusivity for members of nonprofits, among other benefits.
Check out some of the videos nonprofits are already posting to get their messages out.
SLIDESHOW:
Charity: water, a nonprofit that brings clean drinking water to developing nations, can be found on YouTube's nonprofit page, showing examples of who and how water shortages affect the world. To see more, click here.

Another nonprofit spreading the word about their message is the Ronald McDonald House Charities, which helps families stay together while children are in the hospital. See more of RMH page, here.

The Post Carbon Institute uses its video to relay information in unique ways. Could you squeeze 300 years of fossil fuels into 300 seconds? See the org's whole page, here.

Care USA, a poverty-fighting agency, uses pictures and infographics to spread awareness of poverty through video. To see Care USA YouTube page, click here.

The Global Poverty Project uses its videos to put together pieces of the past and connect them to movements for the future -- filling them with both statistics and ways to get involved. To see the org's YouTube page, click here.

The American Jewish World Service, which fights disease, hunger and poverty in developing nations, took the road less travelled for nonprofits -- using well-known comedians to spread its message. To see AJWS' page, click here.

Falling Whistles, a campaign for peace in Congo, threads together history and place with current issues for freeing the African nation. To see Falling Whistle's YouTube page, click here.