Academy Awards: Biggest Upsets In Oscar History (PHOTOS)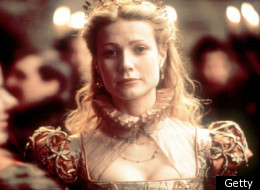 According to the popular consensus, "The Artist" is going to win every major award at the Oscars this year, including Best Picture. However, there's always room for an upset. Over the years, there have been plenty of surprise Academy Award winners, from "Crash" beating "Brokeback Mountain" in 2005 to "Rocky" taking out "Network" for Best Picture in 1976.
In honor of this year's Academy Awards -- airing Sunday -- let's take a look at the biggest upsets in Oscar history.
PHOTOS
Although Orson Welles' "Citizen Kane" is widely considered one of the greatest films of all time, it still lost out to John Ford's "Valley." (Mini upset: Welles also lost Best Actor to Gary Cooper that year.) PHOTOS: Getty Images

Marlon Brando's critically acclaimed second feature film wasn't enough to take down Gene Kelly and "An American In Paris."

It's perhaps fitting that "Rocky" pulled a surprise upset over "Network." After all, Sylvester Stallone's film was all about rooting for the underdog. PHOTOS: Getty Images

Henry Fonda's Best Actor win for "Golden Pond" wasn't enough to propel it over the Olympic drama "Chariots of Fire," which took home the statue for Best Picture. PHOTOS: Getty Images

Despite being in a category against acting heavyweights Judy Davis and Vanessa Redgrave, newcomer Tomei still took home Best Supporting Actress for her role in "My Cousin Vinny." PHOTOS: Liaison/Getty Images

Bacall's role as an overbearing mother in "The Mirror Has Two Faces" wasn't enough to upend Bincohe's performance in "The English Patient." PHOTO: Susan Sterner, AP

Tom Hanks was favored to win Best Actor for his role in Steven Spielberg's "Saving Private Ryan." However, it was an actor from another WWII drama, Benigni in "Life Is Beautiful," that took home the trophy instead. PHOTOS: RAC/Getty Images

Perhaps one period performance was as good as the other? At the 71st Academy Awards, Gwyneth Paltrow's role in "Shakespeare in Love" was good enough to best favorite Cate Blanchett and her role in "Elizabeth." PHOTOS: Getty Images/WireImage

The third major upset at the 1999 ceremony came in the Best Picture department, where John Madden's "Shakespeare In Love" took out the heavily favored "Saving Private Ryan" from Steven Spielberg. PHOTOS: RAC/Getty Images

Despite being up against a murderer's row of actresses (Bening, Julianne Moore, Meryl Streep, Janet McTeer), Swank still received the Best Actress Oscar for her role in "Boys Don't Cry." PHOTOS: Getty Images

Hudson's charming-as-hell Penny Lane from "Almost Famous" was no match for Harden's role in "Pollock." PHOTOS: Getty Images/WireImage

Although it was his first feature film, Marshall was heavily favored to win Best Director for his work on "Chicago." Instead, the statue went to Polanski for "The Pianist." PHOTOS: Getty Images

Despite playing two characters in "Adaptation," Cage couldn't take out Brody, who won Best Actor for his role in "The Pianist," (and subsequently planted a giant kiss on presenter Halle Berry). PHOTOS: WireImage/Getty Images

To paraphrase host Jon Stewart after rap group Three Six Mafia beat Parton, "Oscar count: Three Six Mafia, 1. Martin Scorsese, 0." Also, this may be the most entertaining acceptance speech in Academy Awards history. PHOTOS: WireImage

The stirring romantic tale of "Brokeback Mountain," starring Jake Gyllenhaal and the late Heath Ledger, lost out to underdog "Crash" for Best Picture at the 78th Academy Awards. PHOTOS: Everett Collection

Sorry, James; your $2 billion worldwide gross is no good here. At the 82nd Academy Awards. Cameron's "Avatar" ended up losing to ex-wife Kathryn Bigelow's "Hurt Locker" in both the Best Director and Best Picture category. PHOTOS: WireImage/Getty Images