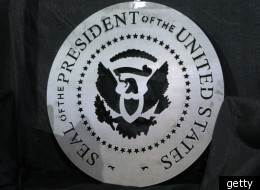 It wouldn't be a federal holiday without a quality furniture store sale, right?
Presidents Day technically celebrates George Washington's birthday (Abraham Lincoln's was Feb. 12), but for most folks it means a day off school or work. And that precious holiday leisure time means blowout sales for retailers.
We've noticed advertisers in the metro Detroit area tend to get a little period-costume happy around Presidents Day -- but would you really trust men who traveled by horseback to sell you a Chevy?
HuffPost Detroit takes a look back at wacky Presidents Day ads shilling everything from mattresses to guitar amps. The results range from the retro to the avant-garde.
Take a look and bow to the consumer pressure and go shopping, or enjoy whatever it is one does on Presidents Day!
This over-the-top commercial from the now long defunct Highland Appliance chain shows a more casual side of George Washington and Ben Franklin.

This Presidents Day Commercial from 1985 is classified Top Secret!

A new Chevy -- or a good deal on one -- can make stone statues smile.

Watch the dancing, smiling presidents spin and groove in this Value City Furniture commercial.

A 1985 pre-Presidents Day sale at the Fretter Zone had Detroiters hearing "do-do-do-do" music. Here, it's mashed up with the classic Art Van dusty-mattress dominoes ad. A true sales event.

This Saginaw Chevy dealership's ad makes a presidential stump speech for your voteer dollars.

Giant instruments set across majestic American scenery. Epic!

Did any of these presidents really ever rock out like this? Don't quit your day job, guys.

Millard Fillmore -- really, Kia? This ad takes a look at a lesser-known commander-in-chief and, er ... soap-on-a-rope?

Saturn sells Presidents Day deals to a pounding techno beat. Put your hands in the air for a presidential salute!

Serta gets really weird in this Presidents Day bid for mattress buyers' money.