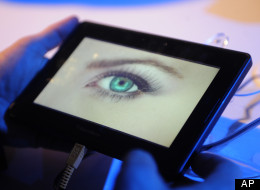 Despite rather persistent death rumors, Research-In-Motion's BlackBerry PlayBook tablet is still alive and kicking. Now, RIM has delivered a software update to the PlayBook that could give it a little extra life.
RIM has outed PlayBook OS 2.0, the long-awaited update to its operating system for the PlayBook. PlayBook OS 2.0 comes with some much-requested new features, including native support for email, integration of social networks like LinkedIn and Facebook in the Contacts and Calendar apps, and a new remote control feature for BlackBerry Bridge that allows a BlackBerry smartphone to be used over BlueTooth as a keyboard for the PlayBook.
It is available now for download.
The update addresses several of what were widely viewed as the largest problems with the PlayBook tablet when it was initially released in April. Once lampooned for its lack of real email and calendar support, the PlayBook now boasts both a unified inbox that can combine work and personal emails, as well as a calendar that can thread together information from multiple social networks; once limited to only a small selection of apps in the BlackBerry App World market, PlayBook OS 2.0 opens up the tablet to thousands of apps from the Android Market; once hamstrung by its lack of options for movies to download, store and watch, OS 2.0 adds the BlackBerry Video Store (announced in September) for renting or buying up to 10,000 movies.
RIM has also introduced a functionality in BlackBerry Bridge which allows owners to use the physical keyboard and trackball on their BlackBerry phone as a keyboard and mouse to control their PlayBooks. PlayBook owners were already able to sync apps between their smartphones and tablets over BlueTooth with BlackBerry Bridge and to view email, contacts and other apps from their smartphone on the larger PlayBook screen.
The update is being trumpeted by many tech pundits as having filled out a once sparse operating system for the BlackBerry PlayBook. "A Year Later, The BlackBerry PlayBook Is Finally Fully Baked," wrote Dan Rowinski of ReadWriteWeb. "RIM's PlayBook Starts Its Second Life Today," announced GigaOM. "PlayBook OS 2 Plugs Some Gaps," wrote John Paczkowski of AllThingsD, in an article that detailed the features that were "inexplicably absent from [the] first iteration" of the BlackBerry PlayBook.
Though RIM has indeed added several badly-needed features to its iPad competitor, there is a question of whether this update is too little, too late. PlayBook owners have been expecting an OS update for over 5 months now, and many of those customers may be justifiably frustrated with RIM at this point; PlayBook sales have also been tremendously slow from the beginning, with RIM forced to slash prices on the PlayBook several times since its April release. When it first went on sale the 7-inch PlayBook started at $499, the same price as the iPad; now, a 16GB PlayBook can be yours for $199. Part of that may have been due to incredibly harsh, dismissive reviews, with "half-baked" and "unfinished" being two of the buzzwords surrounding the PlayBook at launch.
Eight months later, RIM hopes it has a fully-baked, finished product with its PlayBook OS 2.0. Check out a review of the PlayBook's new 2.0 operating system, shown off to the folks at TechCrunch at the Consumer Electronics Show in 2012, below:
Flick through the slideshow (below) for an overview of BlackBerry-maker RIM's biggest missteps in 2011.
The PlayBook tablet, which was the BlackBerry maker's answer to the iPad, went on sale in April 2011. Since then, RIM has lost $485 million on unsold units. At the beginning of January, RIM slashed the price of all models of its tablet to $299. The special pricing will last until February 4. PlayBooks, which come in 16, 32 and 64 gigabyte models, typically retail for $499, $599 and $699, respectively, according to CNET. In November, RIM temporarily slashed the price of the 16GB version of the tablet to $199 at certain retail locations.

In October, BlackBerry suffered an outage that affected many of its then 70-million worldwide users, leaving some of its customers in Asia, Europe, Latin American and Africa without service for as many as three days. Some users in the U.S. were affected, but not for as long a period.

In December, two RIM executives were fired after a flight they were on was forced to be diverted because the pair's "drunken rowdiness," the AP reports.

Research in Motion announced in December 2011 that its highly anticipated BlackBerry 10 platform won't be available until the end of 2012. According to the AP, the company claims the holdup is because the chipset needed for the phones running the platform won't be available until the middle of this year.

In 2011, RIM's stock dropped a massive 75 percent.

In less than a year, RIM's share of the U.S. smartphone market dropped by almost 50 percent, from 30.4 percent in January 2011 to 16.6 percent in November 2011. In 2009, RIM controlled 44 percent of the US smartphone market. (Pictured above is the HTC Desire HD Android, which runs on Google's much more popular Android platform.)

A nearly 75 percent drop in stock price in 2011 did not please investors. At the end of 2011, Jaguar Financial Corp, one of the largest investors in RIM, called "for substantial corporate governance change and for a sale of RIM, whether as a whole or as separate parts." Vic Alboini, the chief executive of Jaguar Financial, told the BBC earlier this month that RIM has "lost it." "The party is over, we believe, in terms of trying to design that cool, tech savvy smartphone," he said. "Microsoft has over $50 billion in cash, RIM has $1.5 billion. There is no way they'll be able to compete."

The family of 11-year-old Kian McCreath of Coventry, U.K., gave RIM some of its worst publicity in 2012, telling the media the boy was burned and left with permanent scarring when his BlackBerry Curve 9320 exploded. Although cell phones that are left to charge too long are known to explode, for RIM the news represented a horrible publicity disaster that came just weeks ahead of the launch of its BlackBerry 10.