When we think of voting, we often think of checking off a box and watching it disappear into a digital database of information we cannot see or fully grasp the intricacies of. But in San Francisco-based artist Kota Ezawa's "Hand Vote," we see a sculptural form depicting voting at a town hall meeting that is so traditional it becomes revolutionary.
The sculpture depicts a diverse voting population in a massive wooden tableaux. Towering above everyday life at 20 feet high and 30 feet wide, "Hand Vote" shows the power of simplicity and the potential of the human will.
The public art installation is located at OFFSITE, a part of the Vancouver Art Gallery. It will show until September 16. In all the frenzy of the election buzz, this piece serves as a necessary reminder of the true vision of democracy. Check it out below: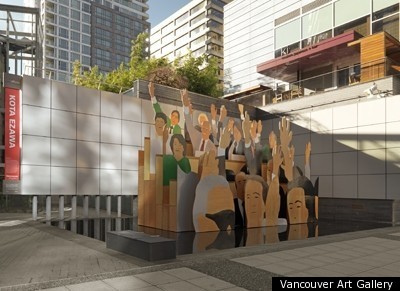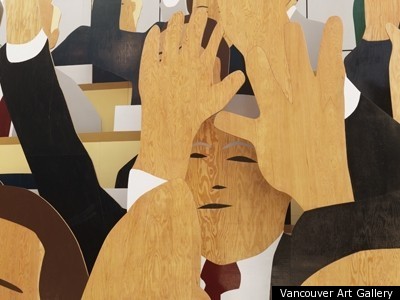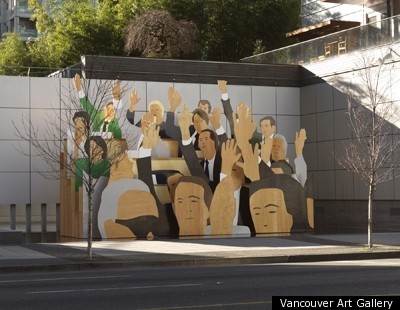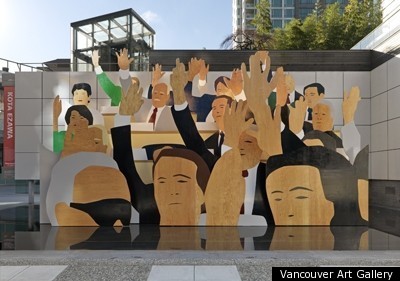 Kota Ezawa
Hand Vote, 2012
wood and paint
6.053 x 9.144 x 3.201 metres
site-specific installation at Vancouver Art Gallery Offsite
Photo: Rachel Topham, Vancouver Art Gallery

SUBSCRIBE AND FOLLOW
Get top stories and blog posts emailed to me each day. Newsletters may offer personalized content or advertisements.
Learn more