If there's one thing we've learned from "Sexting in Suburbia," it's that the rules of sexy texting are simple and finite (and if you break them, you'll die). For starters, never show your face in a nude photo if you're going to send it out into the world.
And, as this couple found out, a lamp or a candle will go a long way in the "ambiance" department.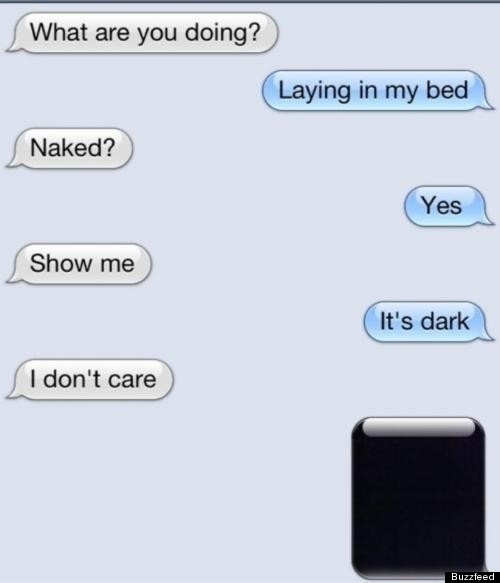 SUBSCRIBE AND FOLLOW
Get top stories and blog posts emailed to me each day. Newsletters may offer personalized content or advertisements.
Learn more