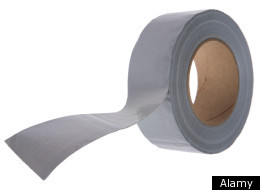 A veteran substitute teacher in west suburban Chicago has been fired after she allegedly ordered a 10-year-old student to duct tape his wrists together -- and watched as he did so last week.
The Feb. 16 incident at Naperville's Graham Elementary School, part of the Indian Prairie School District 204, came to light when the fourth grader went home and told his babysitter what had happened. The babysitter then contacted area police, according to TribLocal
Police launched an investigation into the matter and confirmed the boy's report.
The teacher will not be charged criminally in the incident as the parents of the boy have decided not to press charges, the Daily Herald reports.
Nevertheless, Janet Buglio, a district spokesperson told the Naperville Sun that the substitute, who worked for the district since 2000 without prior incident, will be barred from working in any of its schools going forward.
The teacher has not been publicly identified and it is not clear why the boy was instructed to duct tape his wrists together, TribLocal reports.