Oscar Hosts' Most Memorable Moments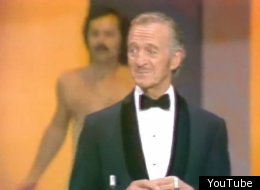 The Oscars are basically predictable. We know they are going to give away certain awards. What makes the shows entertaining are fun hosts.
Here are some of the better moments involving the best and worst moments involving hosts, such as how actor David Niven dealt with a streaker.