'Angry Chavez', an app that compiles choice angry quotes from the Venezuelan President, allows you to listen to Chavez's colorful phrases like, "Expropiese!" or "Expropriate yourself!", "Te lo dije, Obama!" or "I told you so, Obama!" and "Yankees de mierda!" which loosely translates to "Sh*tty Yankees!"
The app currently has a 4.3 rating on the Android website, and boasts many encouraging reviews. According to The Daily Beast, Chavez has also called Condoleezza Rice a "Little Girl", accused the U.S. of occupying Haiti under the guise of aid, and said that capitalism is to blame for the destruction of Mars.
PHOTO: Screenshot of Angry Chavez App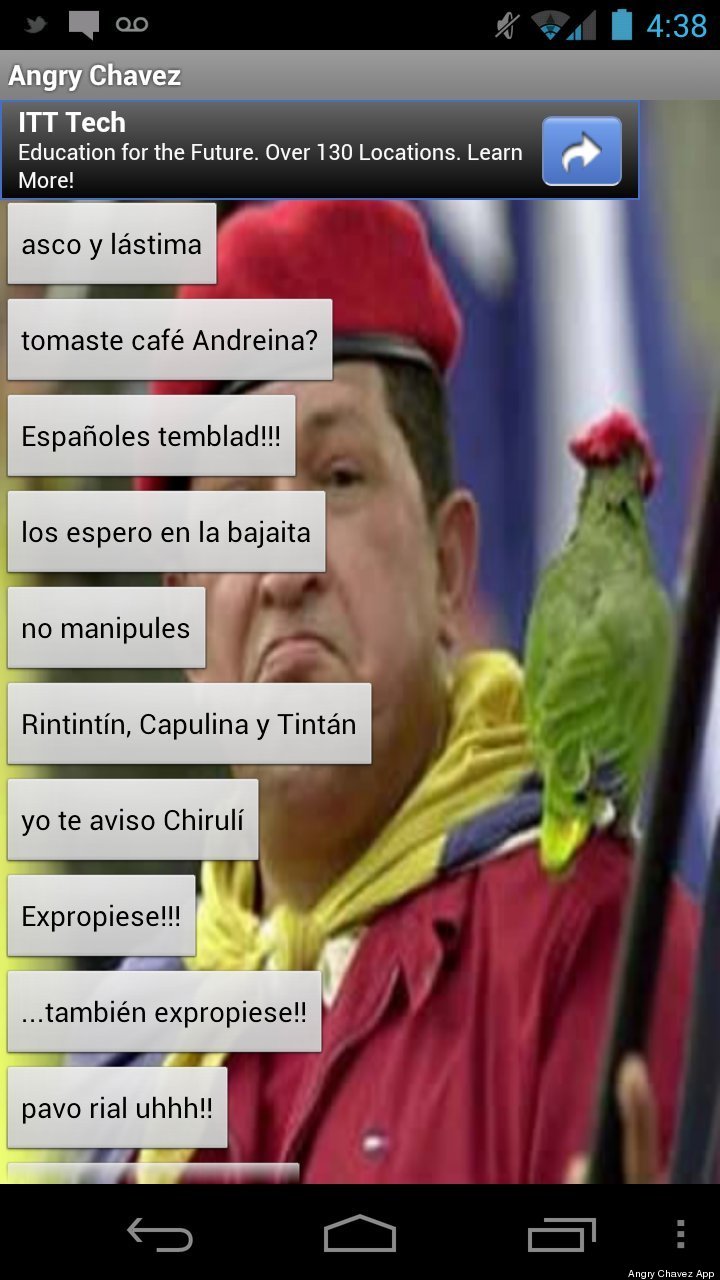 -
SEE HUGO CHAVEZ IN ACTION:
WATCH RELATED:
SUBSCRIBE AND FOLLOW
Get top stories and blog posts emailed to me each day. Newsletters may offer personalized content or advertisements.
Learn more