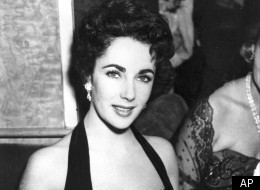 Oscar winners may call showbiz's most coveted statue their own, but when it comes to divorce, they're just like us. Heck, they might even have it worse; just take a look at the "Oscar Curse" -- the theory that women who win the Best Actress Academy Award are doomed to split.
In honor of the 84th Annual Academy Awards airing Sunday, test your knowledge of highly decorated divorcees with our Oscar-themed trivia.
a) Rita Hayworth b) Elizabeth Taylor c) Joanne Woodward d) Ava Gardner

Taylor won two Academy Awards for Best Actress: she racked up the first in 1961 for "Butterfield 8" and picked up another in 1967 for "Who's Afraid of Virginia Woolf?" The latter film features Taylor's then-husband, Richard Burton, as her onscreen spouse.

a) Al Pacino b) Robert Redford c) Robert De Niro d) Gene Hackman

Robert De Niro, who divorced his wife of 12 years, Diahnne Abbott, in 1988, won a Best Supporting Actor award in 1974 for his role as the young Don Corleone in "The Godfather II." In 1981, he took home the Best Actor award for "Raging Bull." De Niro filed to divorce second wife, Grace Hightower, in 1999. The pair has since reconciled and recently welcomed a daughter by surrogate.

a) Katharine Hepburn b) Leslie Caron c) Grace Kelly d) Audrey Hepburn

In 1954, Audrey Hepburn met actor-director Mel Ferrer at Gregory Peck's private party in London. The pair were married on September 24, 1954 and divorced in 1968, amid rumors of an affair between Hepburn and Albert Finney, her co-star in "Two for the Road."

a) Nicole Kidman b) Sandra Bullock c) Julia Roberts d) Catherine Zeta-Jones

Sandra Bullock thanked husband Jesse James in numerous acceptances speeches in 2010, the year she won the Academy Award for Best Actress for her turn in "The Blind Side." But news of James' affair with tattoo model/stripper Michelle McGee broke shortly after Bullock's big Oscar win. The couple would go on to divorce in June 2010.

a) Kathryn Bigelow b) Martin Scorsese c) Sofia Coppola d) Quentin Tarantino

Kathryn Bigelow won Best Director for helming "The Hurt Locker," beating ex-husband James Cameron, who was nominated for the same award for "Avatar." Apparently, she also had a better seat.

a) Cary Grant b) Gene Kelly c) Clark Gable d) William Powell

Clark Gable, who won his award in 1934 for his performance in "It Happened One Night," was a notorious ladies' man, with five marriages to prove it. Of all the actor's marriages, it might be his union to wife #2, comedienne Carole Lombard, that's most remembered, if only for its sad end: on January 16, 1942, Lombard was killed in a plane crash on her way home from a war bond promotional tour.