Gerard Butler Successfully Completes Rehab Treatment For Substance Abuse: UPDATE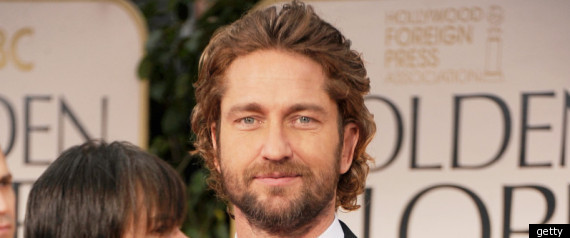 UPDATE: Gerard Butler finished his rehab treatment on Friday morning. A rep for the actor tells Gossip Cop, "Gerard has completed a successful course of treatment and has returned home in good health."
PREVIOUSLY: After battling prescription drug abuse, Gerard Butler has reportedly checked into the Betty Ford Center for rehab.
According to TMZ, the 42-year-old's aggressive role in the 2006 film "300" led him to take prescription drugs as a form of pain management. The Scottish actor's substance use only increased while filming "Of Men and Mavericks," during which he was injured in an on-set surfing accident.
"In the movie, I put in a scene about a 'two wave hold down,' when you are down for so long that the next wave comes over before you get back up, and that's what happened to me," Butler later said of his dangerous surfer role. "They finally grabbed me just as another huge wave was coming in. It was just like a movie! In fact, everything I talked about happening in the movie happened to me."
TMZ is also reporting that Butler is not only battling a prescription drug addiction but has "developed issues with cocaine."
Butler reportedly first checked into the Betty Ford Center three weeks ago to seek professional help for his addictions and may be leaving the clinic as soon as today.

Click over to TMZ for more.
Check out these stars who have also battled addiction:

Loading Slideshow
Robert Downey Jr.

After years of struggling with cocaine and heroin addiction and serving jail time, the actor is clean and sober.

Amy Winehouse

Singer Amy Winehouse was found dead in her London home on July 23, 2011. The 27-year-old singer's life was cut short due to accidental alcohol poisoning. <em>CORRECTION: In an earlier version of this slideshow, the date Ms. Winehouse died was incorrect. She died on July 23, 2011.</em>

Lindsay Lohan

The 25-year-old actress has spent the last five years in and out of rehab and still stuggles to stay sober today.

Charlie Sheen

In February 2011 Charlie Sheen claimed he was clean of drugs and alcohol, but high on himself. The actor has publicity struggled with addiction for years, but many doubt his claims of sobriety.

Drew Barrymore

Drew was famously an addict as a child. By her own admission she said she had her first drink at 9, began smoking marijuana at 10 and began using cocaine at 12. By age 13 she entered rehab and has maintained her sobriety since.

Robin Williams

The comedian overcame a cocaine addiction, but headed back to rehab after 20 years of sobriety in 2006 to address his issues with alcohol.

Fergie

The Black Eyed Peas singer kicked a crystal meth and ecstasy habit.

Heath Ledger

An accidental overdose of prescription medication killed the actor on Jan. 22, 2008.
Earlier on HuffPost: