In the dead heat of July in 1918, 18,000 officers and soldiers gathered at Camp Dodge in Johnston, Iowa, in a strange formation: they assembled as Lady Liberty. The Fort Dodge Messenger reported that a number of men, who were unfortunately dressed in regulation wool uniforms, fainted as the temperature crept toward an unholy 105 degrees.
Photographers Arthur S. Mole and John D. Thomas were at Camp Dodge to capture patriotic images in order to get support for the first World War. We have images of eagles, flags, and other interesting formations from this daring photography duo, which you can see in the slideshow below.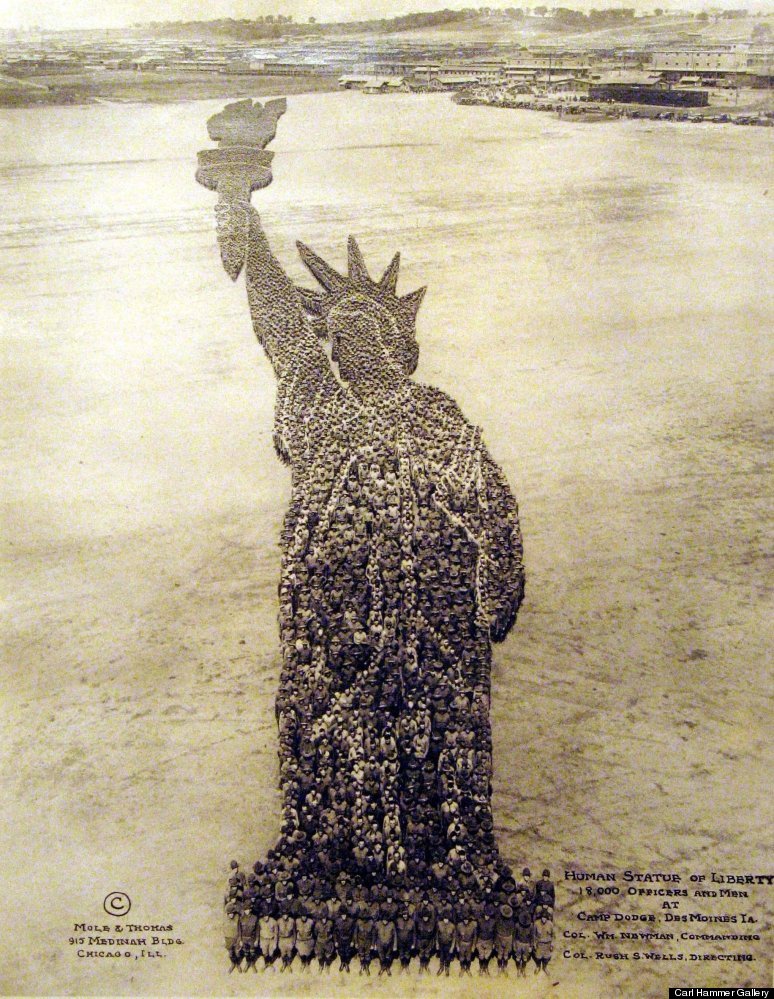 See a slideshow of images below, and let us know what you think of this project in the comments section.
SUBSCRIBE AND FOLLOW
Get top stories and blog posts emailed to me each day. Newsletters may offer personalized content or advertisements.
Learn more