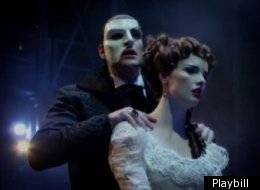 Andrew Lloyd Webber's decadent production of "Love Never Dies," his sequel to "Phantom of the Opera," premiers on the silver screen in the U.S. Feb. 28 and March 7.
"Love Never Dies" finds the Phantom and Christine Daae 10 years after the end of "Phantom of the Opera," in Coney Island and with a child. Though the show was originally intended for Broadway, bad fan reception halted this dream. Instead, the play was recorded and adapted for film.
Webber has spent more than 20 years working on the production and a video reel of the highlights by "Playbill" show that the results are nothing short of opulent.
Watch below for highlights of "Love Never Dies:"