The flight is underway as we speak, with bloggers and models jetting off from New York's JFK airport to LAX in Los Angeles in a customized Virgin America plane. According to Fashionista, the show will include only four looks (we imagine a full show with dozens of models would get a bit cramped), but Banana Republic is upping the luxe factor for a real fashion show feel with branded swag and in-flight cocktails (Bloody Marys!).
While we're not sure what airplanes have to do with "Mad Men," but it does seem like a fun gimmick to make people (and any high-flying birds) aware of the new collection. Then again, staging a show in air doesn't come without complications. Banana Republic just tweeted:
Experiencing turbulence- safety first! In flight fashion show to begin once we're in smoother skies #inflightfashionproblems #BRMadLive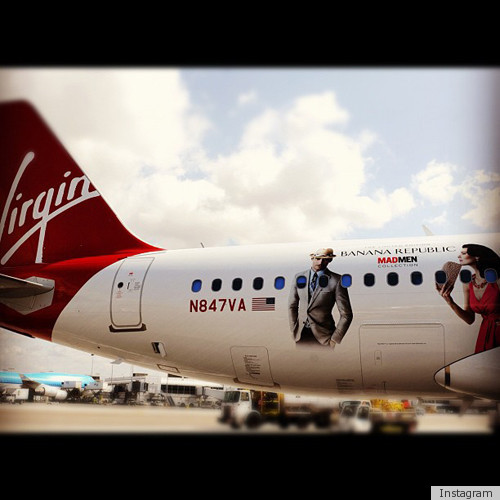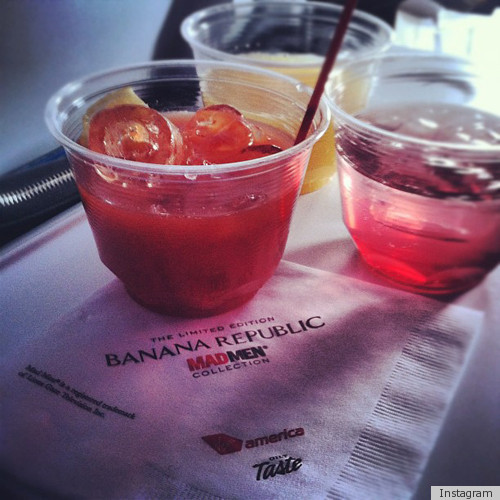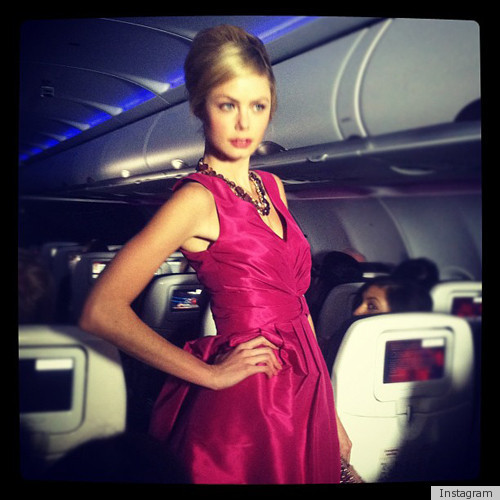 SUBSCRIBE AND FOLLOW
Get top stories and blog posts emailed to me each day. Newsletters may offer personalized content or advertisements.
Learn more