Mesmerizing Light Sculptures By Makoto Tojiki (PHOTOS)
Makoto Tojiki's "No Shadow" sculptures portray glowing humans and animals out of thousands of mesmerizing LED lights. The Japanese artist has always been fascinated by lights, however; after being educated as an industrial design engineer, Tojiki turned his attention toward creating art.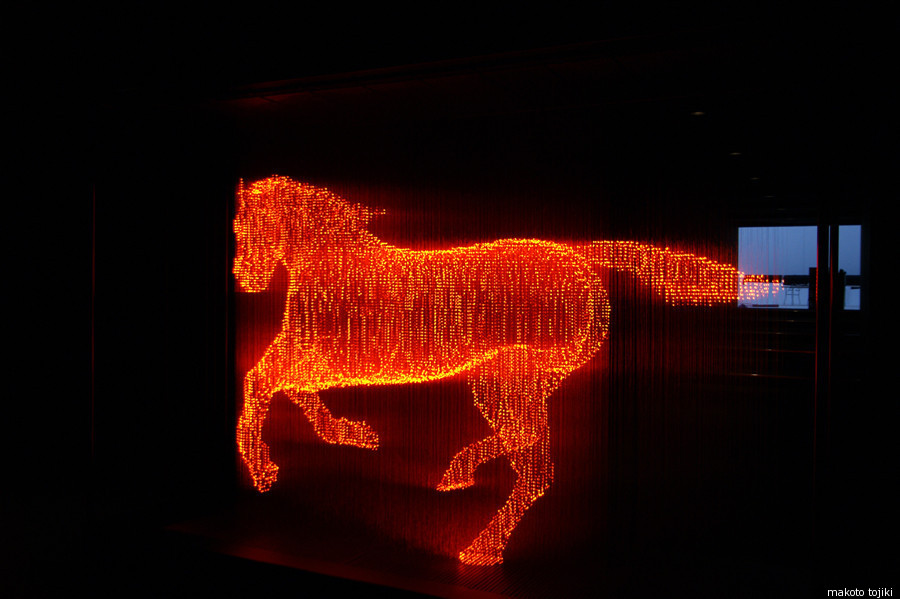 Of his work Tojiki said: "An object is seen when our eyes capture light that is reflected from the object. If we extract just the light that is reflected from 'something,' are we still in the presence of that 'something?' Using contours of light, I try to express this 'something.'"
The works are a stunning use of low-energy lighting technology. Let us know which one of Tojiki's works is your favorite in the comments section below. (We personally like the horse because it reminds us of Harry Potter's Patronus.)