Katy Perry and that ubiquitous blue 'do have been taking Paris Fashion Week by storm.
Approaching the Espace Ephemere Tuileries on Saturday, Perry posed in a royal blue cutout Viktor & Rolf coat layered over a coordinating black dress. There were also blue tights, that blue hair and a Christian Louboutin blue "pill" purse involved. That Katy loves to color coordinate...
While the whole ensemble was signature Katy theatrics, it did remind us of Jennifer Lawrence, who wore a pared-down dress from the same Viktor & Rolf collection at the 2012 People's Choice Awards. Lawrence, of course, kept her natural hair color for the event.
Check out Katy and Jennifer below -- which version of Viktor & Rolf's Spring 2012 collection do you prefer?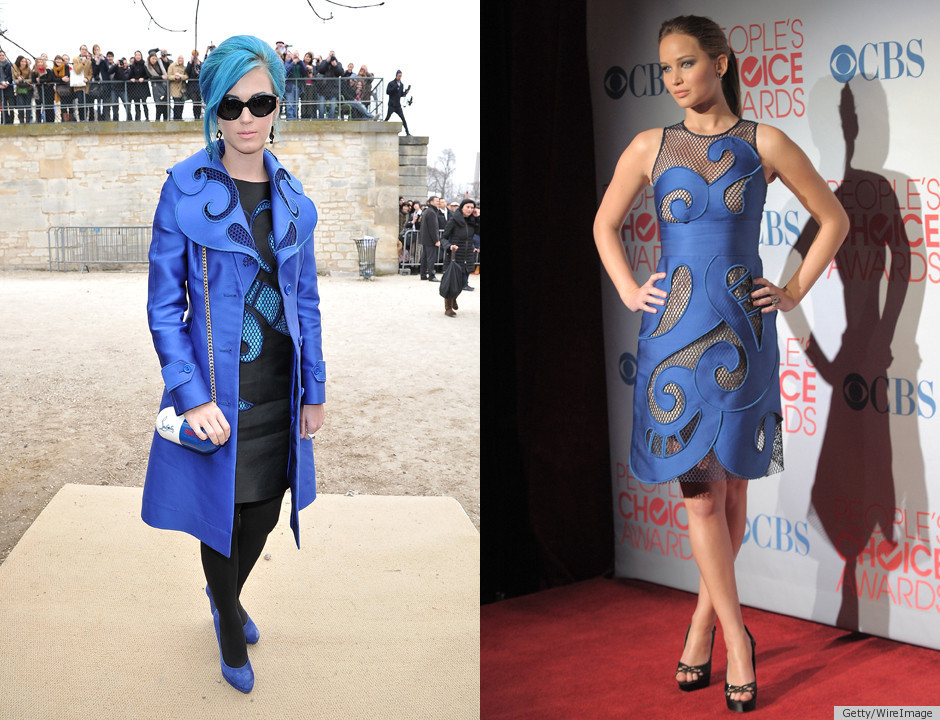 Katy Perry vs Jennifer Lawrence in Viktor & Rolf