Hitched: I Love My Dad, But I Don't Want Him To Give Me Away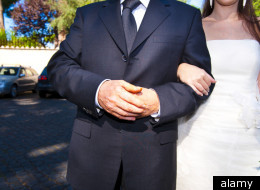 www.thefrisky.com:
I think I just got away with telling my dad he won't be giving me away at my wedding -- and the world didn't fall apart.
I'd been putting it off, the telling him, partly because I never know whether my dad is going to care. I know he cares a lot about high-quality French fries and Chevy sport utility vehicles that rolled off the line between 1996 and 1999 (must have tailgate and be black, red or white). But the emotional stuff is a total gamble.