Notorious BIG Death Anniversary: Biggie's Best Movie Musical Moments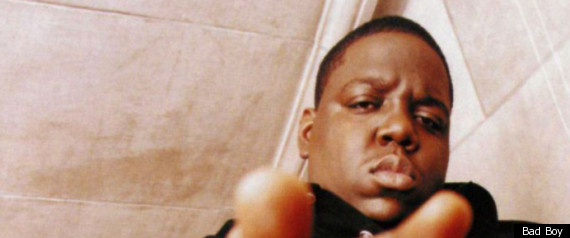 Fifteen years ago, on March 9, 1997, Christopher Wallace -- a.k.a. the Notorious B.I.G. -- was shot and killed in Los Angeles. Biggie was in California to promote his upcoming album, "Life After Death," and to help put an end to the West Coast-East Coast rap war, when he was gunned down after leaving an after party for the Soul Train Music Awards.
More than a decade later, Biggie lives on through his music. Over the years, plenty B.I.G. tracks have made their way into movies, in particular, the 2009 biopic, "Notorious."
On the 15th anniversary of his death, Moviefone presents a brief history of Biggie's music in movies.
PHOTOS:

Loading Slideshow
"The Wackness"

Method Man (in character) gives a shout out to "The What," a track he did with Biggie on "Ready to Die."

"10 Things I Hate About You"

"Hypnotize": The most popular party anthem for white suburban kids everywhere. (R.I.P. Biggie <em>and</em> Heath)

"Hardball"

The official theme song for the Little League team the Kekembas is none other than "Big Poppa." (Even Keanu Reeves gets the Biggie fever in this movie!)

"Superbad"

Another "Big Poppa" cameo, this one from the 2007 comedy starring Jonah Hill and Michael Cera.

"White Chicks"

Even Biggie couldn't redeem this disastrous Wayans Brothers movie. But, hey, at least his posthumous track featuring 50 Cent, "Realest N****s," got some screen time.

"8 Mile"

Eminem pays respect to the ultimate B.I.G. anthem, "Juicy."

"Notorious"

This particular freestyle -- brilliantly reenacted by Jamal Woolard in the 2009 biopic, "Notorious" -- was f<a href="http://www.youtube.com/watch?v=ufHZWt3xSZk&feature=related" target="_hplink">irst rapped by Biggie at age 17</a>.