Pinterest Use Is On The Rise: Here's Everything You Need To Know About The Internet's New Darling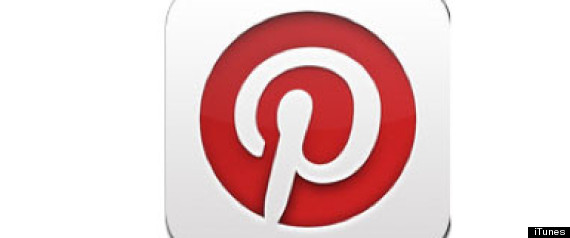 NEW YORK — Oh, you pretty things. Just look at the mama giraffe nuzzling a baby giraffe, that lovely idea for an indoor planter made of mason jars and those perfectly cooked bacon strips cooling on a plate. This is what people are circulating on Pinterest, the latest website-of-the-moment for sharing things you love.
Clean and simple to use, Pinterest attracts people who need to organize the chaos of Internet-age information overload. It serves as an online scrapbook of images they find on the Web, a place to post fashion inspirations, decorating aspirations and more. It's a digital dream collage, a recipe box and a corkboard full of magazine clippings all at once.
The site's popularity has exploded in recent months, making it one of the fastest-growing websites in history. Its ascent to 10 million monthly visitors happened faster than Facebook, Twitter or any other site tracked by comScore.
What makes Pinterest's surge unusual is that it's driven not by the usual geek crowd of young men from New York and San Francisco, but by women, many of whom live in the Midwest and the central U.S. They use the sleek, photo-heavy website for fashion ideas, wedding planning and home design, or just to share photos of puppies.
Angela Bitz, a secretary at a hospital in Davenport, Iowa, says she was drawn by the site's layout and ease of use. She uses Pinterest to collect decorating ideas for her home and for general crafting and cooking inspiration. She also turns to Pinterest for ideas on making jewelry from objects she finds.
"It has well-organized information that is easy to save and share with others, as well as the ability to keep up on what my friends like and are doing," she says.
Pinterest's co-founder Ben Silbermann is one of the most-anticipated speakers this week at the South by Southwest Interactive festival in Austin, Texas. As part of a question-and-answer session Tuesday, he'll explain Pinterest's rapid growth outside of Silicon Valley and discuss the company's long-term goals. People will be watching closely, especially because Pinterest has been media-shy in recent weeks amid its meteoric rise.
Much of Pinterest's appeal is about displaying your plans and hopes. The trend is hardly new. Oprah Winfrey fans might recall the "O Dream Board" the talk-show host touted as a place to "envision your best life."
Steve Jones, professor of communication at the University of Illinois in Chicago, likened Pinterest to a bulletin board in a bedroom or dorm room.
"It reminds me of my girlfriends in high school who'd cut stuff out of magazines and pin it up on a wall," he says. "This is the Web-based, digital equivalent of that behavior."
Access to Pinterest is currently by invitation only, so those looking to join need to request one from the company or ask a friend already on it.
Once you're in, you can create a board and name it "recipes," "weddings" or anything else. As you find images you like on the Web, you "pin" them to your boards to share with others.
"Because it's images only, it takes the clutter of text and Web pages away," says Jennifer Levy, an interior designer in Brooklyn who uses Pinterest to share images with clients and to get inspiration for designs.
You can follow other users on Pinterest, see the most popular pins or find gift ideas by price range. You can browse categories such as architecture, fitness and weddings. You can "like" anything that catches your fancy, re-pin it to your own board or add a comment.
The cascade of images shared on any given day ranges from quirky nail art to a shirtless Ryan Gosling to ephemeral nature scenes. Clicking on an image can take you to a recipe or a blog post, or at times, an empty page.
Cissy Proctor, an attorney in Tallahassee, Fla., uses it to curate inspiration for home design, entertaining, food, wine and gardening. Before Pinterest, she'd bookmark pages in the print magazines she subscribes to, but that meant "that I have to remember that dining room I loved," she says. "Which issue was that in my stack of magazines?"
Librarians are using the site to "pin" reading suggestions. Nathan Swartzendruber, who works for a library consortium in southwest Ohio, says that because the site is entirely public, unlike Facebook, pins could draw comments from people you've never met.
Pinterest, like game maker Zynga and many others before it, likely wouldn't have grown as popular without the help of Facebook, the world's largest online social network. Facebook said last month that the number of its users visiting Pinterest every day grew by 60 percent after it was integrated into the site in January.
Investors include prominent venture capital firm Andreessen Horowitz and Jeremy Stoppelman, the CEO of reviews site Yelp Inc. Pinterest, which is based in Palo Alto, Calif., is privately held and does not disclose how much money it is making.
The site doesn't have advertisements or a clear path to profitability, but that's common with Internet companies just starting out. Facebook and Twitter didn't have ways of making money either when they started. Pinterest says on its website that making money is a long-term goal but not the immediate priority. The company and Silbermann did not respond to multiple requests for interviews.
Unlike other startups, whose early users tend to be men under 35, Internet tracking firm comScore estimates that 68 percent of Pinterest users are women, and these women drive 85 percent of the traffic on the site. In other words, not only are there more women on Pinterest but they are much more active than men. More than half the women on the site are 35 or older.
Rebecca Lieb, an analyst with the Altimeter Group, believes part of the reason that Pinterest's early adopters are less geeky than usual is that there is, literally, "nothing to adopt." There's nothing to download and no complex controls to master. You simply log in and pin.
Then again, Pinterest may just be a sign that technology is not just for geeky guys any more. After all, women tweet, use smartphones, blog and write code for websites.
Not everyone finds Pinterest useful, though. Lori Choman, who's retired and describes herself as a "DIY-er," short for do-it-yourself, says it's not worth her time. She received an invite and joined at the nudging of her friends about three months ago.
But while she says she saw "great photos" that others pinned, she found it difficult to find out any information about the images. Over and over, she says, she'd "click and click and click," but find herself unable to get names of recipes or instructions for craft projects. Instead, the links often lead to shopping sites.
"It's like getting a Sunday paper circular designed by my friends of things they like," says Choman, who lives in Auburn, Ga.
Because it's rooted in unencumbered image-sharing, Pinterest has also raised copyright concerns. Lawyers, however, say its legal standing is no different than those of other popular websites, such as YouTube or Facebook. A 1998 federal law offers websites vast protections from what their users post as long as they promptly respond to any complaints after the fact.
Pinterest's creators registered Pinterest.com in 2009, but it didn't take off until last summer. ComScore says the site had 17.8 million U.S. visitors last month, up about 50 percent from 11.7 million in January and nearly four times the 4.9 million in November. ComScore analyst Andrew Lipsman says he has not seen an independent website reach 10 million visitors faster than Pinterest.
In another sign it's made a mark, Pinterest has already spawned parody. The gender discrepancy is probably why someone thought to create Manteresting.com, a site that looks just like Pinterest – but for dudes.
Instead of pinning images, you nail them. Instead of puppy photos and cupcakes, there are Star Wars references, beer and sneakers. Instead of willowy dresses and floppy hats, the women of Manteresting wear as little as possible.
___
Follow Barbara Ortutay on Twitter at http://twitter.com/BarbaraOrtutay
___
Online:
Also on HuffPost:
Take a look at the slideshow (below) to see
11 Pinterest clone sites that you've got to check out
.
Loading Slideshow
LittleMonsters

Lady Gaga has been called a "<a href="http://www.abc.net.au/news/2012-02-09/lady-gaga-to-tour/3820000?section=entertainment" target="_hplink">social media queen</a>," and it's not very surprising that she's backed her very own <a href="http://mashable.com/2012/02/07/lady-gaga-social-network-little-monsters-launch/#47287LittleMonsterscom" target="_hplink">social-networking site</a> called <a href="http://littlemonsters.com/" target="_hplink">LittleMonsters</a>. The newcomer site, <a href="http://mashable.com/2012/02/07/lady-gaga-social-network-little-monsters-launch/#47273Take-a-Tour-With-Us" target="_hplink">which Mashable dubbed a Reddit-Pinterest hybrid</a>, hasn't officially launched yet (you must request an invite to join), but it will eventually let you post your favorite Mother Monster-related images and connect with other Gaga-lovers.

Snatchly

What would the Internet be without a porn-inspired version of Pinterest? With features that allow you to "snatch" your favorite X-rated pictures and videos from around the web, to follow users with boards that interest you, and to create private boards, <a href="http://www.snatchly.com/" target="_hplink">Snatchly</a> is a free service perfect for the sociable porn-lover. And it's most likely the dirtiest Pinterest alternative of them all. (Though we've blocked out all the pictures in the screenshot above, believe us when we say that this site is NSFW.)

Fancy

At first glance, <a href="http://www.thefancy.com/" target="_hplink">Fancy</a> doesn't look much like Pinterest, but explore the site more deeply, and you'll find it's an interesting mix of Pinterest, Tumblr and a traditional magazine catalog, letting you admire pretty images and find where to purchase them, too. The images you "Fancy" will show up on your "Catalog," or profile, and you can arrange the items you've "Fancied" into "lists," much like Pinterest's "boards." You can follow and view other users' posts, which will appear on your homepage in the same way that posts show up on a Tumblr dashboard. And, lastly, clicking on an image will send you to a page with options like: "Buy it," "More info," "I want to sell it," "Show someone" and more.

J-Linterest

Have you jumped on the Jeremy Lin bandwagon? If you have, this <a href="http://j-linterest.com/" target="_hplink">"linsane" Jeremy Lin-themed Pinterest look-alike site</a> is the one for you. J-Linterest doesn't have much to look at yet. With just one page of content, it's nowhere near as massive as Pinterest is, but it's a fun twist on the popular membership-based image-sharing service.

Pinspire

While all the sites in this slideshow share more than a passing resemblance to one another, only <a href="http://www.pinspire.com/" target="_hplink">Pinspire</a> has been called <a href="http://mashable.com/2012/01/31/10-blatant-social-media-design-ripoffs/" target="_hplink">a complete rip-off</a>. Created by <a href="http://www.businessweek.com/technology/the-simple-secret-to-beating-clones-and-copycats-01272012.html" target="_hplink">none other than Rocket Internet's Samwer brothers</a> (the minds behind the clones of eBay, Groupon, and Zappos) Pinspire looks almost exactly like Pinterest, from its layout down to its color scheme. It's still too early to tell if Pinterest will buy out Pinspire (<a href="http://gigaom.com/2012/01/25/now-samwer-bros-clone-fab-and-target-european-rollout/" target="_hplink">like eBay did its Samwer-made clone, Alando</a>) or take some other action against it. For right now, at least, it seems this Pinterest clone is off the hook.

We Heart It

<a href="http://weheartit.com/" target="_hplink">We Heart It</a> isn't as well-known as Pinterest, but it's been hovering under the radar since 2008 and happens to share many similar features with Pinterest. You can "heart" (rather than "pin") your favorite images from other sites, follow other We Heart It users, and create "sets" similar to Pinterest's "boards" that showcase similar images for your followers to view. With all the little pink hearts dotting its pages, We Heart It may be a bit girly, but that hasn't stopped it from gaining a solid following (it has over 400,000 likes on its <a href="https://www.facebook.com/weheartitdotcom?sk=info" target="_hplink">Facebook page</a>).

Gentlemint

On the other side of the image-sharing spectrum is <a href="http://gentlemint.com/" target="_hplink">Gentlemint</a>, a site whose target visitor is definitively male. <a href="http://www.forbes.com/sites/alexknapp/2012/02/21/gentlemint-is-pinterest-for-manly-things/" target="_hplink">Co-founder Brian McKinney recently told Forbes</a>, "We see ourselves as more of a complement to Pinterest." Indeed, Gentlemint's pictures of <a href="http://gentlemint.com/tack/7169/" target="_hplink">scary knives</a>, <a href="http://gentlemint.com/tack/7253/" target="_hplink">high-tech yachts</a>, and <a href="http://gentlemint.com/tack/7239/" target="_hplink">inflatable T-Rexes</a> replace the frilly dresses, cupcake recipes, and intricate up-dos you might find on <a href="http://www.npr.org/blogs/alltechconsidered/2012/02/22/147222619/so-pinterest-is-a-womans-world-does-that-matter" target="_hplink">female-dominated sites like Pinterest</a> or We Heart It.

Juxtapost

<a href="http://www.juxtapost.com/" target="_hplink">Juxtapost</a> has quite a few one-ups on Pinterest, in addition to its ready-to-use, no-invitation-required registration. The service also serves up private postboards, a "More Like This" button that shows posts similar to the one you're looking at, an auto-description feature, a way to export your postboard to an Excel spreadsheet, <a href="http://www.juxtapost.com/site/permlink/0/about/" target="_hplink">and more</a>. With all these helpful offerings, Juxtapost may be <a href="http://www.sfgate.com/cgi-bin/article.cgi?f=/g/a/2012/02/07/prweb9169330.DTL" target="_hplink">one of Pinterest's fiercest competitor</a>.

design:related

Founded in 2006, <a href="http://designrelated.com/main/about" target="_hplink">design:related</a> is pretty unique in the image-sharing service world. It not only offers visual ideas by way of designers and creatives, but it also presents design-related jobs and media content in the form of news and feature stories (hence the name). Once a prospective user receives an invite, he or she can create a portfolio of design work, share inspiration, post news, or browse through others' content.

VisualizeUs

VisualizeUs makes it a point to let everyone know <a href="http://vi.sualize.us/" target="_hplink">right on its homepage</a> that no invite is required to join, taking a pretty clear stab at the invite-only Pinterest. In addition to this little bonus, the site's tagging feature let you more easily find images you've posted or quickly search through other users' visual posts. It even shows "popular tags to watch" and the "most used tags" so you can see what other VisualizeUs users are interested in posting.

Image Spark

While <a href="http://imgspark.com/about/" target="_hplink">Image Spark</a> is similar to Pinterest in both the way it looks and the way it works, one unique feature it offers is its "moodboard," which works a bit differently than Pinterest's "board." Instead of displaying inspirational images in a geometric fashion, Image Spark's "moodboard" allows users to position images as they see fit, so some may end up looking more like creative collages than tidy columns. New users are offered 1GB of storage and two "moodboards" to get started.

ALSO ON THE HUFFINGTON POST
Copyright 2014 The Local Paper. All rights reserved. This material may not be published, broadcast, rewritten or redistributed.