Adam Pervez, Ohio Businessman, Quits High Paying Job To Volunteer In Developing Countries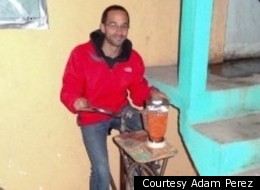 Sure, Adam Pervez had his dream job. He was living in Denmark, making a ton of money working for a wind energy company.
He had an MBA, a nice place to live, good friends, a great future.
But something was bothering him, and after awhile he figured out what.