We're nearing the end of our HuffPost Book Club reading of 'Blood, Bones and Butter," Gabrielle Hamilton's book about the coming of age of a reluctant chef and are floored by all of your intuitive commentary. We've set up a discussion page for those who have finished to dig-in to their favorite parts of the book, and dig-in you did.
Carol thought the unique experiences Gabrielle went through only heightened her senses as a chef. She's going to read through the book again, more slowly.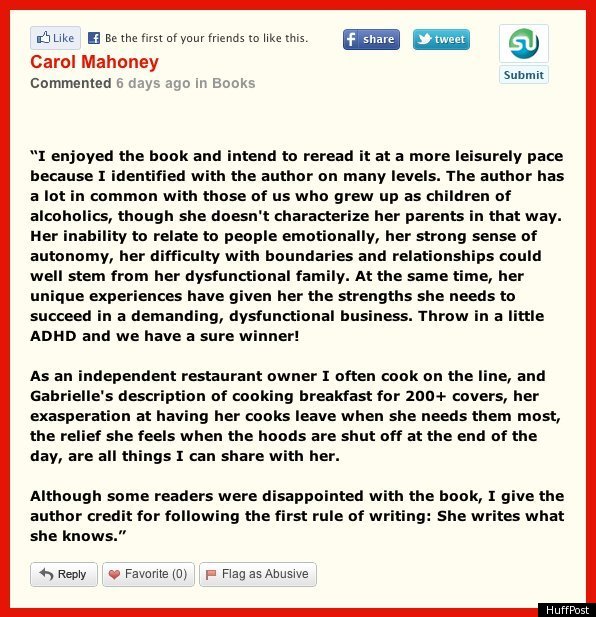 TheLadyophelia ignited quite a discussion when she expressed her confusion over certain points of the story and how they wrapped-up. Was that something you noticed as well?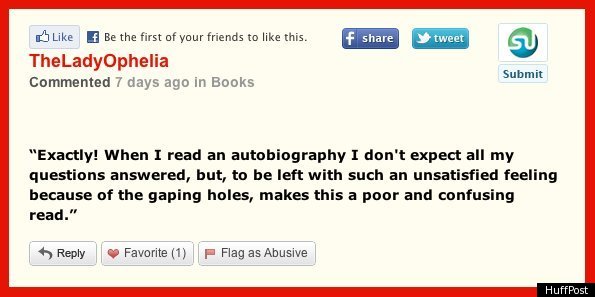 Whether you can make it or not, leave your comments below: the good, the bad and everything between. Would you read this book again? Did you finish the story with a need to cook? What are your thoughts?
See you this weekend when we announce book #3!
Annemarie,
HuffPost Books Community Editor
SUBSCRIBE TO & FOLLOW CULTURE SHIFT
Every Friday, HuffPost's Culture Shift newsletter helps you figure out which books you should read, art you should check out, movies you should watch and music should listen to. Learn more