Going out for pizza is usually fun -- perhaps you're celebrating a birthday, or a sports team championship. But at New Zealand-based Hell Pizza, a good time can very quickly turn into a hellish evening. The chain's newest marketing stunt, the pizza roulette, offers a whole pie, but one slice has drops of the "hottest chilli [sic] known to mankind." While there may only be two drops of ghost chili sauce, that's enough to have one unlucky diner hurting.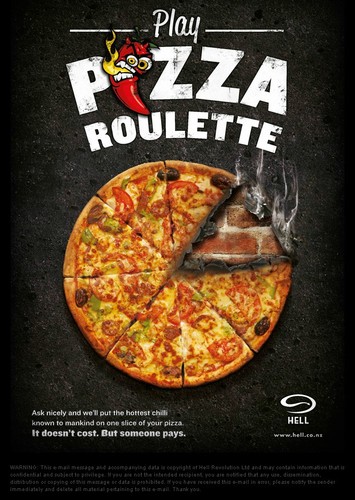 SUBSCRIBE AND FOLLOW
Get top stories and blog posts emailed to me each day. Newsletters may offer personalized content or advertisements.
Learn more