Emmy-Award-Winning Violinist Saves High School Music Programs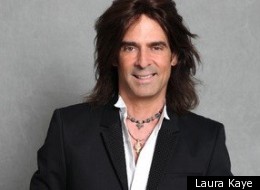 Mark Wood steps into a high school auditorium, his patented electric violin in hand. The kids know immediately: this is no ordinary music lesson.
These students have never heard Vivaldi performed on electric violin. And chances are they haven't heard Jimi Hendrix played on violin either. But Wood, with his black rock-star hair and warm smile, dazzles them, as he delivers lessons typically untaught in school.