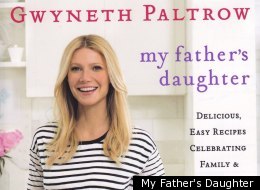 In the March 13 edition of the New York Times' dining section, Julia Moskin wrote a fascinating article about cookbook ghostwriters. The piece was full of horror stories that included anecdotes about obnoxious chefs, jealous wives and bullying book agents. Moskin alleges that celebrity cookbook writers such as Gwyneth Paltrow and Rachael Ray have employed ghostwriters.
The caption of the story reads "Gwyneth Paltrow's ghostwriter is Julia Turshen; April Bloomfield had J. J. Goode." Later, Moskin writes:
Many real-world cooks have wondered at the output of authors like Martha Stewart, Paula Deen and Jamie Oliver, who maintain cookbook production schedules that boggle the mind. Rachael Ray alone has published thousands of recipes in her cookbooks and magazine since 2005. How, you might ask, do they do it?
Both Gwyneth Paltrow and Rachael Ray have a bone to pick with these statements. The day the story broke, Ray tweeted:
@rachael_ray

rachael ray
3-Part tweet: Longtime fan of NY Times dining section, but today they got it wrong re: article on celebrating ghostwriters.
@rachael_ray

rachael ray
My friend Wes (my longtime food stylist) does get me, but does not ghost me. Proud of Wes and proud to be the author of all my cookbooks.
@rachael_ray

rachael ray
I remain a NY Times subscriber.
Ray then spoke to Eater, claiming that she has never used a ghostwriter. Ray claims that Wes Martin, a friend of hers who was quoted for the piece, has done recipe testing and various work for her, but has never ghostwritten. She says she was not contacted for fact checking purposes.
An almost parallel story has evolved with Gwyneth Paltrow. She tweeted:
@GwynethPaltrow

Gwyneth Paltrow
Love
@nytimes
dining section but this weeks facts need checking. No ghost writer on my cookbook, I wrote every word myself.
Paltrow credits her supposed ghostwriter, Julia Turshen for a lot of work in the cookbook and Turshen worked very closely with Paltrow. Still, she distinguishes between her own writing and the assistance of Turshen.
In both Ray's and Paltrow's cases, it seems as if there are discrepancies between the New York Times version of what a ghostwriter is, and what Ray and Paltrow call a ghostwriter. The titles are a bit blurred -- it can be hard to draw the line between ghostwriting and assisting with a cookbook.
What do you think defines a cookbook ghostwriter? Let us know in the comments below.
UPDATE: Moskin clarifies how she defines ghostwriting and states that "the notion of 'ghostwriting' carried a strong stigma in the food world." She says:
Ghost-cooking is rarer than the routine work of wrestling hot, messy, complicated recipes onto the page in comprehensible English. That work can include transcribing scribbled notes into logical sentences. Measuring out ingredients and putting them in order. Producing the routine bits of the book like the glossary and the guide to ingredients.

That is cookbook ghostwriting, as I and many others have experienced it. The food itself, and the story that surrounds it, usually comes from the chef in varying stages of page-readiness.
Read her full thoughts here.
UPDATE #2, March 20, 11:45am: Rachael Ray is not thrilled with Moskin's response. She tweeted:
@rachael_ray

rachael ray
Disappointing response when a correction was in order.