Katy Perry Boards Eurostar With Baptiste Giabiconi
It's Team Black and Blue over here as Katy Perry and her entourage of darkly clad boys prepare to board the Eurostar on Monday. Katy's blue hairdo isn't anything new, but her latest accessory is: rumored boyfriend Baptiste Giabiconi. Though the two made sure not to be photographed together, they can be seen boarding the same train in the below pics from photo agency Bauer Griffin.
The 22-year-old French model (only the face of Chanel, ahem) was reportedly seen exiting Perry's Paris hotel last week, sparking rumors that Perry had quickly moved on since finalizing her divorce from Russell Brand earlier this year.
PHOTO: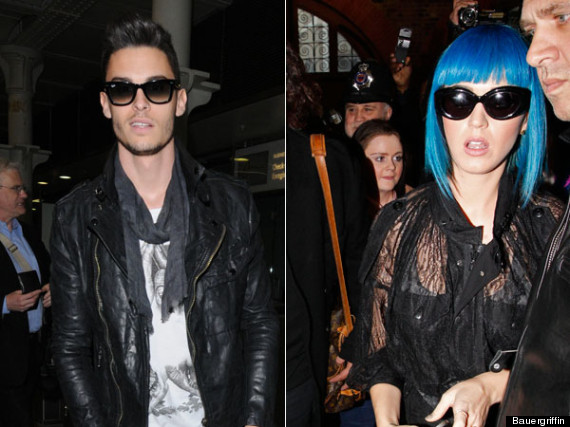 Check out all photos of Katy Perry and Giabiconi boarding the Eurostar: