TaxMasters Files For Chapter 11 Bankruptcy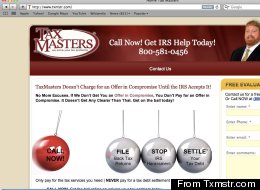 HOUSTON -- TaxMasters Inc. has filed for bankruptcy protection following a legal challenge from Texas prosecutors who say the company's famed TV commercials mislead potential customers.
The Houston-based tax resolution company filed Chapter 11 reorganization documents in federal court on Sunday.
The filing says TaxMasters has assets of less than $50,000 and estimated liabilities of $1 million to $10 million.
Company founder and president Patrick Cox fronts the company's national advertising campaign.
A TaxMasters spokesman and attorney did not immediately respond to calls for comment Monday.
___
Online:
___