New Hampshire Republican Proposes Amendment Banning Left-Handed People From Marrying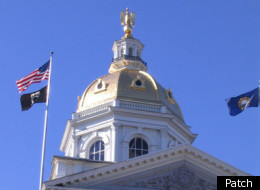 Sometimes, you have to be blunt to make a point.
And that's what state Rep. Seth Cohn, R-Canterbury, is trying to do in the same-sex marriage repeal debate. Cohn, a liberty-minded Republican with a wry sense of humor, has sponsored an amendment to the traditional marriage bill banning left-handed people from marrying, throwing a monkey wrench into the debate. Whether you consider it a political stunt or valid point, it has garnered Cohn global headlines, including radio interviews outside of New Hampshire and a mention in the New York Times.