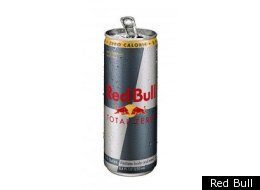 On April 2, Red Bull is launching a zero-calorie version of its energy drink: Red Bull Total Zero. The drink will also contain no sugar or carbs and will instead be sweetened with aspartame, sucralose and acesulfame K.
Red Bull had previously tried a cola and energy shot variety but discontinued both due to poor performance. The move to zero-calorie follows in the footsteps of rival energy drink company Monster which has found early success with Monster Absolute Zero, explains BevNet.
Red Bull Total Zero is supposed to taste like the classic flavor, with a "new twist." The company projects that Red Bull Total Zero (12oz) will be 17th in energy drink listings by the end of 2012.