Reza Gerami Arrested: Rave Proprietor And Los Angeles Coliseum Officials Facing Charges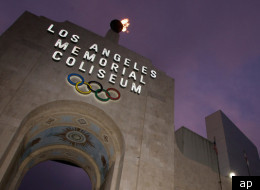 A pair of L.A. Coliseum officials and a rave promoter were arrested Thursday, March 22, for getting into some shady, under-the-table dealings. Patrick Lynch, the Coliseum's former general manager, Todd DeStefano, the venue's former events manager, and Reza Gerami, owner of promotion company Go Ventures, are facing as-yet-unknown charges, L.A. Weekly reports.
The reason for the arrest has not been officially released but it has been alleged that they "mismanaged funds and diverted money for their own use." DeStefano, in particular, was accused of illegally pocketing money from promoters and organizers, totaling upwards of $1.5 million.